Laying Off Entire Staff, Shaquille O'Neal's $400,000,000 Net Worth and WNBA Legend's Charm Couldn't Save Company From the Worst Fate Possible
Published 06/02/2023, 9:10 AM EDT

Follow Us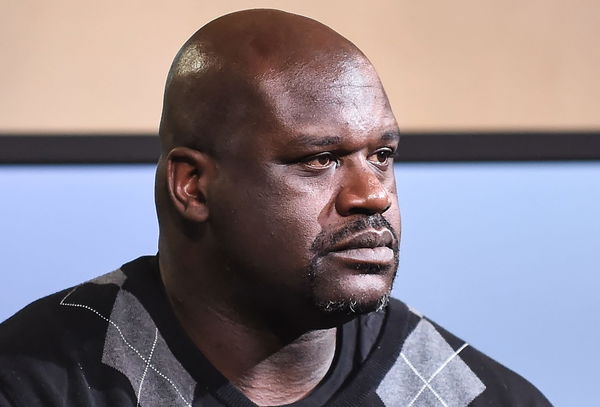 NBA legend Shaquille O'Neal knows his game too well, whether it'd be ball or business. With an impressive net worth of $400 million, Shaq has ventured into various business opportunities outside of the NBA. One such venture was Dunk.net, a Santa Monica-based startup he co-founded in 2000 alongside two other famous sports personalities.
America's Favorite Video Today
The trio aimed to combine their star power and entrepreneurial spirit to create a successful company. Despite backing from heavyweights, however, the startup faced a disastrous fate. Let's take a look at the cautionary tale of Dunk.net.
The ultimate rise and fall of Shaquille O'Neal's Dunk.net
ADVERTISEMENT
Article continues below this ad
Back in 2000, Shaq teamed up with DeLisha Milton, a WNBA legend, and Mike Piazza, a renowned baseball player, to establish this new venture. Dunk.net burst onto the scene with high hopes and ambitious goals. DeLisha Milton, a prominent figure in the WNBA, brought her basketball prowess and charisma to Dunk.net. As a star player, she added a unique perspective to the startup's vision. Similarly, Mike Piazza, a celebrated baseball player, lent his expertise and sports industry insights to the venture. They aimed to revolutionize the online sports industry by providing a platform to promote various sports merchandise. Dunk.net seemed poised for success, right?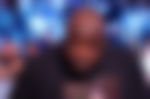 Days After Shaquille O'Neal's Interest in Buying Florida Based NBA Team, Oldest Active Player Openly Expresses Interest in Miami Heat Ownership
Well, not really. Initially, the company garnered attention and secured significant investments. However, challenges soon emerged. The dot-com bubble burst in the early 2000s, impacting numerous startups, including Dunk.net. The company's financial stability began to crumble, leading to a series of setbacks. Despite Shaq's substantial net worth, even his financial prowess couldn't save Dunk.net from its inevitable downfall.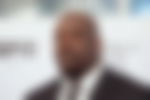 As financial pressures mounted, Dunk.net faced a grim reality. The company made the difficult decision to lay off its entire staff. As far as a year 2008 article from Gawker goes, they'd replaced the CEO with a marketer tasked with resuscitating the company, which didn't work out. Later, it went into the hands of a domain squatter and that itself explains the debacle.
The heartbreaking move of mass layoff signaled the near-end of Dunk.net's journey. Despite the best efforts of its founders, the startup couldn't withstand the turbulent business landscape and evolving market demands.
ADVERTISEMENT
Article continues below this ad
But nothing that could stop The Big Shamrock
While Dunk.net (alongside internet service provider Freeinternet.com where Shaq had another deal) may have been a setback for Shaquille O'Neal, it is essential to acknowledge his extensive business portfolio. Besides being a dominant center, Shaq has ventured into various business streams, including real estate, endorsements, and investments. His keen eye to spot and execute his income streams has contributed to his impressive net worth. However, Dunk.net's failure serves as a reminder that even the most accomplished athletes face challenges when transitioning into the business world.
Providing feedback will help us make your experience better.
Enjoyed Your Read? Let us know how likely you are to recommend EssentiallySports to your friends!
ADVERTISEMENT
Article continues below this ad
The story of Dunk.net is a cautionary tale, highlighting the unpredictable nature of entrepreneurship and the challenges athletes face when entering the business arena. Despite the combined star power of Shaquille O'Neal, DeLisha Milton, and Mike Piazza, Dunk.net couldn't escape its tragic fate. Nevertheless, Shaq's extensive business portfolio and entrepreneurial spirit continue to shape his post-basketball career as he steamrolls to his next horizon.
Watch This Story: Despite David Beckham's 160800000 Lifetime Adidas Deal High Heel Aficionado Wife Victoria Partnered With Shaquille Oneal in Launching a Collection With Rival Firm Back in 2018
Edited By: Debmallya Chakraborty