Learning From Tom Brady, Gisele Bundchen and Stephen Curry, Luka Doncic's Teammate Refrains From Crypto Comments: "You Can Get Sued for Sh*t Like This"
Published 01/21/2023, 4:50 PM EST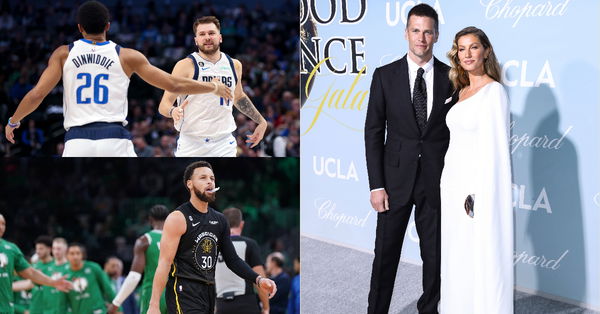 The NBA world has extended its interests way beyond just basketball. The salaries of NBA players have increased exponentially over the years and rightly so. Subsequently, the players have invested a lot of their personal income in businesses, creating other income sources. Luka Doncic's teammate is one of the players who are interested but wary of dipping his feet into unknown. The Dallas Mavericks star has taken lessons from the mistakes of Stephen Curry and Tom Brady.
Spencer Dinwiddie recently came on a podcast to explain his side of dealing with the Cryptocurrency market. The Mavericks star wasn't so keen on giving any financial advice on the internet.
Spencer Dinwiddie refrains from giving financial advice on the internet
ADVERTISEMENT
Article continues below this ad
The Mavericks star must be enjoying his time in the league. Especially with his teammate Luka Doncic helping the team with their journey in the league. However, he's quite careful about his money going into the wrong ventures.
In a recent Outta Pocket podcast, Dinwiddie sat down with the crew to discuss various things in life, including cryptocurrency. When asked about his thought on the strong cryptocurrencies of the time, the Mavericks star took his foot off the gas.
"D*mn. See here's the thing, I got a whole show called 'not financial advice' because you can get sued for sh*t like this," said Dinwiddie. He continued to explain how if someone really had to invest, Bitcoin would be the safest option. 
Moreover, Dinwiddie mentioned that the current market conditions have forced him to focus on being "cash heavy". There is ample reason for the Mavericks star to be worried about this as many current and former NBA stars have suffered in the FTX crypto crash.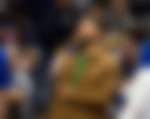 The crash took the whole NBA world by storm, and even a few teams were affected following the 
ADVERTISEMENT
Article continues below this ad
FTX crypto crash took the whole NBA by storm
The FTX crypto crash was detrimental to a lot of people. Even established individuals like Stephen Curry, Shaquille O'Neal, and Tom Brady lost a lot of money. All of them were part of the company with equity holdings.
Watch This Story: "Ayesha and Stephen Curry's 'Eat. Learn. Play', LeBron James' 'I Promise' and other NBA stars biggest charities"
ADVERTISEMENT
Article continues below this ad
The crash also affected the Miami Heat as well. The team signed a multi-million dollar contract with the company for naming rights of their arena. A contract that had to be nullified in light of recent events.
Edited By: Jayant Chhabra