'LeBron can be a Playmaker in Lot of Different Ways': Stephen Curry Reflects on Disappointing Loss Against Lakers
Published 03/16/2021, 9:30 AM EDT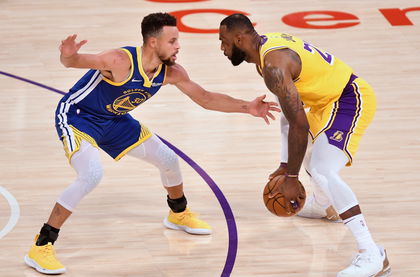 ---
---
Stephen Curry and the Warriors endured another disappointing loss tonight. After suffering a blowout to the LA Clippers this weekend, the Warriors suffered a similar fate against the Lakers. Their loss was by quite a margin, primarily because the Lakers dominated the pain. And Steph Curry was not happy with the way the team played on the defensive end.
ADVERTISEMENT
Article continues below this ad
Stephen Curry praises LeBron
Steph Curry spoke to the press after the Warriors' big loss to the Lakers. He noted that the Warriors had to cut off the Lakers' space in the paint. Despite the Lakers having good shooters who can space the floor, they primarily get their points from inside scoring. And the Warriors were not able to prevent that. Curry gave high praise for LeBron James and Montrezl Harrell.
ADVERTISEMENT
Article continues below this ad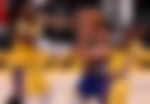 "That's one of their strong suits. The numbers are crazy, but they have done it well all year. They have enough shooting that they can space you out. LeBron can be a playmaker a lot of different ways. Montrezl was amazing tonight. Put pressure on us down low. I don't know how much of it was off of offensive rebounds, but the rotation was there." 
Curry thinks Warriors need to improve defensively
Curry added that the Lakers are extremely potent in the interior, and the Warriors didn't do enough to be able to keep them away from the paint. He contrasted the Lakers' style of play to that of the Jazz and noted that the Warriors were not able to adapt in order to get the win.
ADVERTISEMENT
Article continues below this ad
"But the secondary rotation was a little late, and they made us pay. We talked about it before, it was the exact opposite of last night. Where you have to protect the three point line against Utah if you're going to win. And this is a 180, you have to protect the paint. They have shooters but you got to protect the paint if you want to build momentum because they try to get easy buckets and they did."
ADVERTISEMENT
Article continues below this ad
Can the Golden State Warriors bounce back? They are currently on a poor run of form and could miss the playoffs if this slump continues. Stephen Curry is playing at an MVP level this season, but he needs the rest of the team to rally around him in order to find post-season success this year.