'LeBron Has Stacked His Teams': Charles Barkley Justifies Why He Chooses Michael Jordan Over LeBron James
Published 08/03/2021, 11:38 PM EDT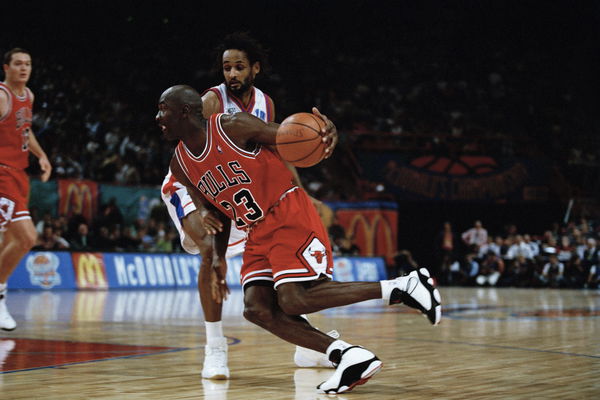 ---
---
Has the Michael Jordan-LeBron James GOAT debate been settled? It is for Charles Barkley at least. Barkley isn't one to shy away from speaking his mind, whether it was off the court, and now off of it. In fact, now that he is an NBA analyst, he even does it with no filter and people can't help but listen. So, when he was asked about whom he would pick as the better player, Barkley had his solid reasons to choose Jordan.
ADVERTISEMENT
Article continues below this ad
Here' why Michael Jordan has an edge over LeBron James
ADVERTISEMENT
Article continues below this ad
This isn't the first time Charles Barkley has been asked this question and this might not be the last. Before this as well, Barkley didn't even want to justify his stance. In fact, he only explained that people choosing LeBron James over Jordan made him furious. But finally, Barkley has given a detailed explanation of why he believes what he does.
In an interview by Bob Costas, he was simply asked Jordan or LeBron. Barkley gave an even simpler answer. "Jordan," he said. "LeBron is amazing and what he's done in the community is amazing." But Barkley also clarified that he would never put Bron over Kobe Bryant as well and went ahead with his justification.
"The reason I put Michael up there before those other guys, LeBron has stacked his teams. Let's be realistic," Barkley stated. Names of Kevin Durant also came up and the recent trade of Russell Westbrook to the Lakers was another example of his statement. But there are some other superstars that Barkley thinks resemble MJ's legacy more.
WATCH THIS STORY: Michael Jordan and LeBron James' Hilarious Flopping Incidents Over the Years
Giannis Antetokounmpo and Dirk Nowitzki of a similar league?
Other than accusing Bron of chasing superteams, Barkley decided to show players who were or are alike MJ more. Milwaukee Bucks' Giannis Antetokounmpo and Dallas Mavericks legend Dirk Nowitzki came up. Charles further explained, "Giannis is the perfect example. They go through the grind and to lose, which Michael did."
ADVERTISEMENT
Article continues below this ad
"When I was watching that documentary ( The Last Dance), I was like damn I forgot how badly the Pistons beat him up. But going through that struggle, that's what separates sports. The struggle is part of your legacy."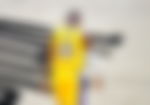 Barkley isn't completely wrong. What we saw Giannis do this year after struggling to keep the Bucks afloat, is why people are calling him the next face of the NBA. But what about LBJ's struggles with the Cleveland Cavaliers? He didn't have to return from Miami Heat to fulfill his dream of bringing them a championship, but he did. Doesn't that count for something?
ADVERTISEMENT
Article continues below this ad