'LeBron is a Product of MJ'- NBA Legend Ray Allen Picks Michael Jordan as the GOAT
Published 02/09/2021, 9:42 PM EST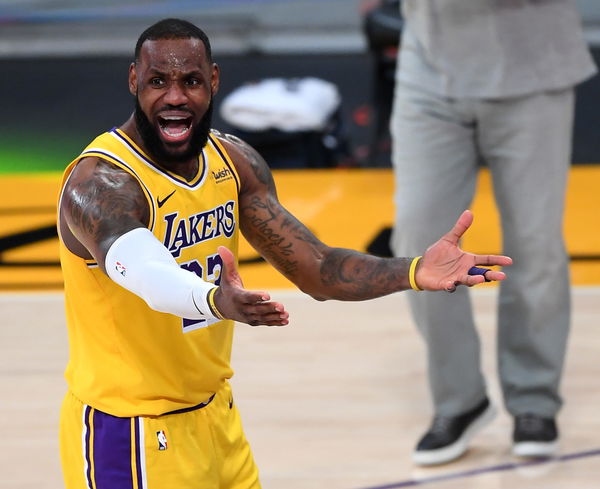 ---
---
Is Michael Jordan the GOAT over LeBron James? That is one of the hottest debates in basketball and has been for a while. As LeBron finishes out his career, his resume for the GOAT is almost complete. But with his seemingly endless prime, he may add a few more accomplishments to his name by the end of his career.
ADVERTISEMENT
Article continues below this ad
However, a former LeBron James teammate believes the race is already won by Michael Jordan. Ray Allen, who hit the most important shot in NBA Finals history in game 6 vs the San Antonio Spurs, believes MJ is ahead of LeBron because LeBron modelled himself on MJ.
ADVERTISEMENT
Article continues below this ad
"In my opinion, M.J. is the GOAT. LeBron is a product of M.J., so a lot of what's in LeBron — in his DNA — comes from Michael. For anybody that says that LeBron is the GOAT, they're growing up in today's era, and they believe what they believe based on how it feels and what he means to them, and that's OK. But the way M.J. affected the game, man, he had a stranglehold on the league and he struck fear in everyone because he was an unstoppable player."
Michael Jordan vs LeBron James: Is there a clear answer?
ADVERTISEMENT
Article continues below this ad
Michael Jordan vs LeBron James is hard to call. While Jordan does have his immaculate Finals record and insane production at both ends of the court, LeBron has a historically long prime who went to 9 NBA Finals in 10 years. However, his 4-5 record in those 9 Finals weighs people against him.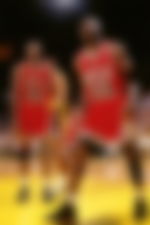 While Ray Allen is completely correct in saying that LeBron can't be better than MJ for the reasons he gave, there are plenty of arguments people can make for LeBron. If Jordan was always the benchmark, it is pretty remarkable how LeBron has already had 18 seasons in the NBA while fighting off comparisons with the GOAT all along?
ADVERTISEMENT
Article continues below this ad
Both men have tremendous resumes and this conversation can never be conclusively settled. Best to just enjoy the artwork these men have created on the NBA court over their careers.