'LeBron is Not a Dirty Player': Doc Rivers Opens up on LeBron James' Hard Foul on Joel Embiid
Published 01/28/2021, 8:24 AM EST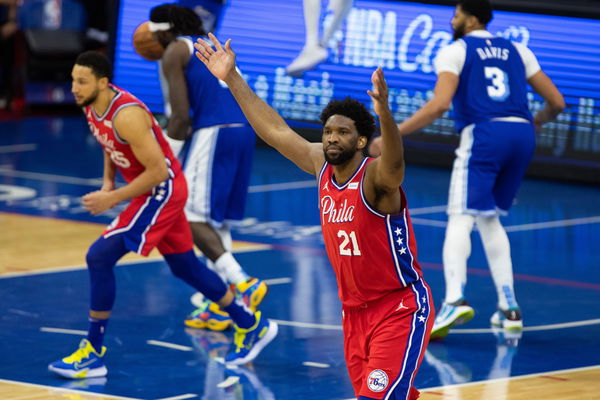 ---
---
LeBron James is looking like a beast this season. While his Lakers fell to the Philadelphia 76ers in a tightly contested battle, LeBron had a big night for himself. However, the night was also marred with LeBron's sixth flagrant foul of his career, the first since 2014.
ADVERTISEMENT
Article continues below this ad
En route to dropping 34 points, LeBron ended up pushing Joel Embiid while defending him. Embiid was in the air and fell straight on his back, unable to break his fall. It was a scary moment for Philly, as Joel has already spent games on the bench due to back issues. Doc Rivers spoke about the foul after the game.
ADVERTISEMENT
Article continues below this ad
"I think it was fine, but that was a hard fall. You know LeBron is not a dirty player, but it was just a very physical play so they had to call the flagrant. All the flagrants today. You can get a flagrant easy today, but that fall was hard.
"There was concern there for sure. The fact that Joel kept going, he clearly wasn't the same after that, as far as his movement. We already knew that and used him in a lot of pick and rolls because of that."
LeBron James: Intentionally hurting Embiid?
It would be extremely out of character for LeBron James to intentionally hurt Joel Embiid. However, even a slip of concentration like that could have created a massive issue. If Embiid was to get hurt, LeBron would have to face a lot of flak for his reckless play.
ADVERTISEMENT
Article continues below this ad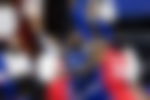 Thankfully, Embiid was fine and finished the game out. While his productivity was limiter after that, Embiid managed to still have a big game, strengthening his name in the MVP race. A big individual night for LeBron couldn't save his Lakers from a loss.
ADVERTISEMENT
Article continues below this ad
Despite going on a 13-0 run to take a one-point lead with 12 seconds left, Tobias Harris iced the game with a shot to end the Lakers' perfect road winning streak. Philly wins this early battle between the top seeds and sends LA to second in the West, with the Utah Jazz climbing to the top after their win.