LeBron James Admits LA Lakers Have Hit a Rough Patch Amid Anthony Davis & Dennis Schroder's Absence
Published 02/25/2021, 6:45 AM EST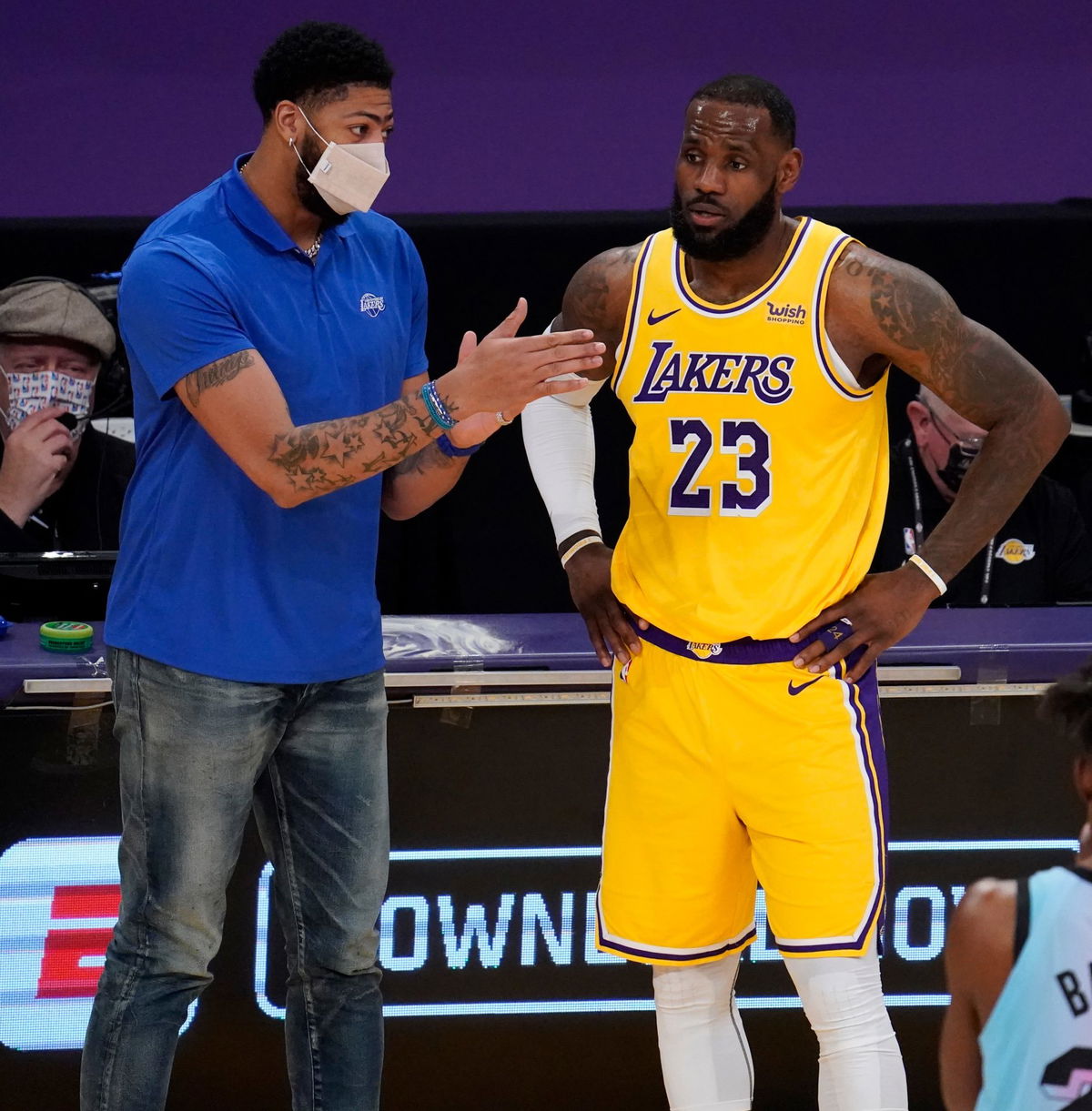 ---
---
The Los Angeles Lakers are still suffering. The Lakers just lost the fifth of their last six games. This time, Utah Jazz gave the Lakers a tough time. LeBron James and company suffered their worst defeat of the NBA season, losing 89-114 to the Jazz. The absence of Anthony Davis and Dennis Schroder has come at a very poor time for them.
ADVERTISEMENT
Article continues below this ad
LeBron James acknowledges Lakers' poor form
LeBron James spoke to the press after the game. He noted that the Lakers are experiencing a poor run of form. The injuries to Anthony Davis and Dennis Schroder have really caused a lot of problems. However, James didn't use it as an excuse, but rather, added that the team did not help carry the load of the two absentees. But LeBron was optimistic about their next run of fixtures.
ADVERTISEMENT
Article continues below this ad
"Obviously we all got to do a better job of our individual selves that will carry on to the team. And pick up in AD's and Dennis's absence. We just hit a rough patch and it happens throughout the course of the season."
He added, "You don't want it to happen, but when it happens it does define character, it challenges you and you just get ready for the bounce back. So you learn from tonight, learn from the previous games and then get ready for the next one."
LBJ carrying the team without AD
ADVERTISEMENT
Article continues below this ad
James and the Lakers will be looking to end their poor run of form soon as they are entering the final stretch of the season. This week has done significant damage to the Lakers' standings. They've now fallen to third in the West, after starting the season off extremely well. Given that the absence of Davis will continue, they have to improve soon entering the tail end of the year.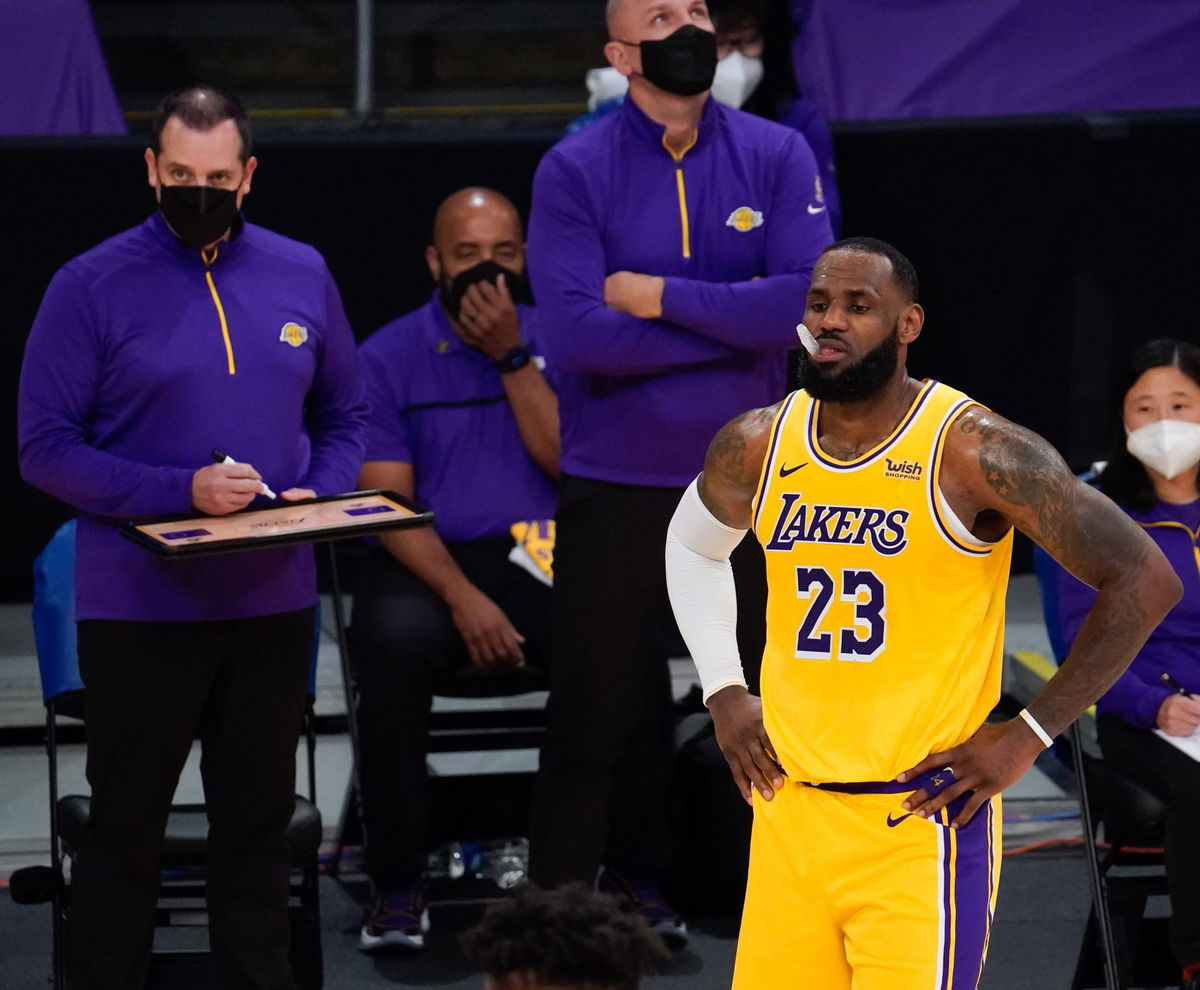 ADVERTISEMENT
Article continues below this ad
Can LeBron James and the Lakers improve their form? James has to eventually take some rest, having played every game with 36 minutes every night. But if Davis and Schroder return soon, and at full strength, the Lakers can recover their form this season, and secure a top seed going into the NBA playoffs.
More from EssentiallySports on Basketball