'LeBron James Ain't Fooling Nobody!'- Kendrick Perkins Remarks At LeBron Sitting Out Second Half of the All Star Game
Published 03/09/2021, 11:56 AM EST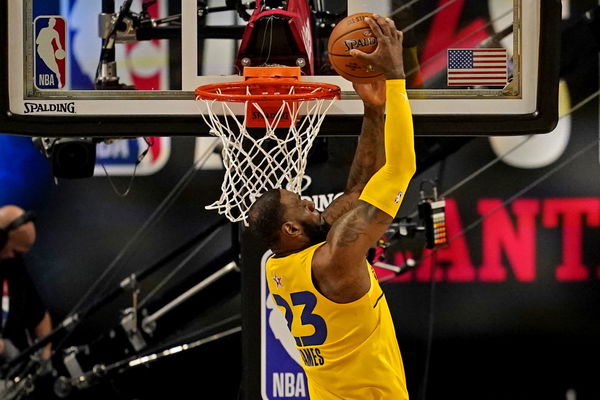 ---
---
LeBron James is one of the biggest attractions in modern basketball. He has proven that by being one of the biggest jersey sellers in the last two decades, along with his constant participation in the all-star game. LeBron has been an all-star captain, voted in by the fans, multiple times in his career.
ADVERTISEMENT
Article continues below this ad
LeBron has been drafting his own all-star team for the last four seasons and is a perfect 4-0 in that endeavor. Kendrick Perkins remarked at the fact that LeBron drafted a stacked team to ensure he could take the pedal off the metal at the game.
ADVERTISEMENT
Article continues below this ad
"It's nothing. But one thing. Just like I would never doubt Adam Silver again, I would never doubt LeBron James GM skill again because he's 4-0, he knew what he was doing when he picked Giannis with the number one pick. Knowing that Giannis was going to come in and carry the load and then add Dame Dolla and Steph Curry to the mix, along with Jaylen Brown.
"Putting the nickname next to his name Jalen 'underappreciated Brown, so he could light a fire in him knowing he was going to sit out the second half and be a player-coach. LeBron James ain't fooling nobody, I know exactly what he's doing."
LeBron James: All-star GM?
The one person that cannot be beaten at all-star games is LeBron James. His teams always end up being very over-powered due to his drafting skills. He always manages to build a balanced team that wins at these games, and this year's team was probably the strongest he has ever built.
ADVERTISEMENT
Article continues below this ad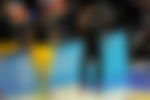 His starting lineup saw him share the floor with rivals Steph Curry and Giannis Antetokounmpo. Western Conference rivals in Nikola Jokic and Luka Doncic filled the other two spots. He had the likes of Damian Lillard off the bench. Along with that, he had first-time all-star Jaylen Brown on his team as well.
ADVERTISEMENT
Article continues below this ad
The team was fantastic, and LeBron could afford to sit the game out. He is in Year 18 and has missed just one regular-season game this year. We have seen a career's worth of all-star games for LeBron, so it is nice that he preserved himself and gave someone like Lillard the spotlight instead.