LeBron James and Russell Westbrook's Interesting Kawhi Leonard Fear That Quickened Lakers Deal
Published 09/27/2021, 2:03 PM EDT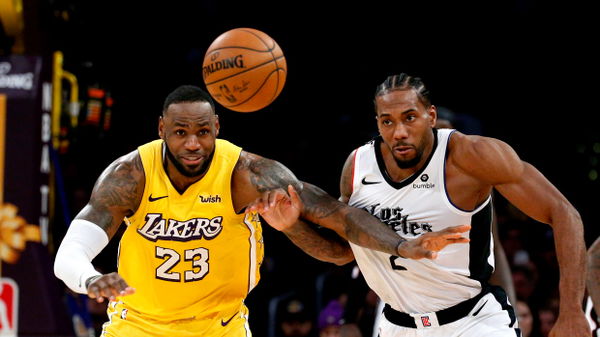 ---
---
As the Lakers' fairy tale opens its newest chapter, they have added more superstars to their armory. Among the quality players are Russell Westbrook and Carmelo Anthony. Over the years, the men in yellow and purple have been known to recruit marquee player after marquee player.
ADVERTISEMENT
Article continues below this ad
And this year hasn't been any different. After a timid campaign in 2020-21, LeBron James and co. are out for redemption, with a revamped setup.
Lakers' wild off-season in the market to find aid for LeBron James
ADVERTISEMENT
Article continues below this ad
In the 2021 off-season, the Lakers went all guns blazing. They were experimental, confident, and sagacious. Knowing that not many would favor the ageing players, they decided to pick some valuable players who would connect well with their veterans.
This included a move for triple-double king Russell Westbrook, experienced shooter Carmelo Anthony, and renowned center Dwight Howard. Along with this, they also acquired youngsters to bolster the energy in the setup.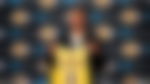 Having roped in such talent, there was an increased need to get rid of those who weren't pivotal to the totality of the team. This meant that the young Kyle Kuzma as well as veterans such as the underwhelming Caldwell-Pope and Marc Gasol were shown the doors.
All in all, it was a relatively balanced outing in the market for Jeanie Buss and her management. But do the Lakers have what it takes to go all the way, remains to be seen.
WATCH THIS STORY: How the World of Hip Hop Has Paid Homage to Kobe Bryant Over the Years
The Kawhi Leonard mishap that quickened Westbrook's acquisition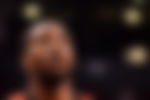 A relatively undisclosed secret is the fact that in the summer of 2019, Clippers' Kawhi Leonard was slated to join the LA counterparts. Having just led his Raptor's side to glory, Leonard was in demand in the market.
The Lakers tried everything they could to bring him in but were perhaps a tad bit late. Once the Clippers confirmed the addition of Paul George to their side, they all but got the thumbs up from Leonard.
ADVERTISEMENT
Article continues below this ad
Thus, the 2019-20 winners couldn't afford to make the same mistake again. In all likelihood, they had the mishap of Kawhi Leonard at the back of their minds, and hence sped up Russell Westbrook's signing.
Watch This Story
They wanted to have a star trio at their disposal, and now they well and truly do. The audacious third headliner marks their learning from their miscalculation two years ago. Now, LeBron James and Anthony Davis have some solid help in the attack.
ADVERTISEMENT
Article continues below this ad
Can you imagine the destruction that could've been caused if Kawhi Leonard had joined the Lakers in 2019? Yet, here we are. The Los Angeles Lakers begin their pre-season against last year's runners-up, the Brooklyn Nets on Sunday.