"LeBron James by Far": Gary Payton Puts Michael Jordan-LeBron James Comparisons to Rest
Published 04/19/2021, 4:59 PM EDT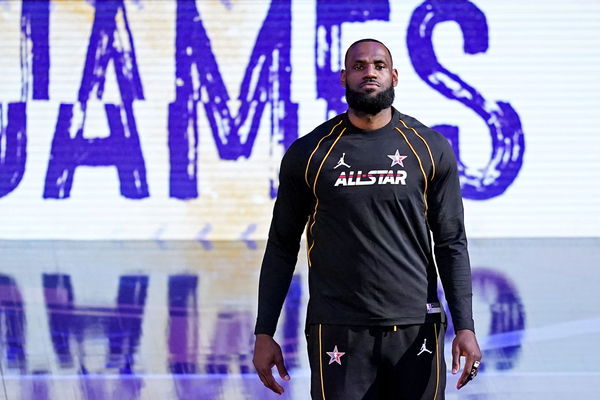 ---
---
Ever since his debut in the league, LeBron James' legacy and his play-style, everything has been compared to NBA legend Michael Jordan. Even before making his debut in the NBA, he was dubbed as the heir to MJ's throne.
18 years later, those conversations haven't stopped. LBJ has already proven himself as one of the most supreme athletes on planet and continues to dominate the league even now.
He might have won less number of trophies compared to Jordan, but 'The King' surely makes a case for himself to be considered as the greatest to ever play the game.
Gary Payton compares LeBron James and Michael Jordan's play style
While fans might be quick to compare and pick out flaws in LeBron's game, his comparisons to Jordan might be unfair majority of the times. Legendary point guard Gary Payton spoke about the same recently.
In an appearance at Scoop B Radio, 'the Glove' rather had an interesting take on the Bron and MJ comparisons. "Two different basketball players. Michael Jordan was a guy who he's gonna make big shots, he's gonna take the ball every time and shoot it every time he has to."
"I think LeBron is an all-around basketball player if you ask me who's the better all-around basketball player LeBron James by far he does everything you know what I'm saying he passes the ball better than Jordan, he could dribble it I think a little bit better than Jordan."
"Shooting wise I don't think so, rebounding i think he did but Jordan did rebound but uh they're two different basketball players and you can't just say two different basketball players."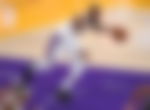 While Bron had showed his potential as a good playmaker, the 36-year-old has certainly developed it over the years. This was visible last season itself as he led the league in assists averaging 10.2 assists per game.
LeBron James might not be a dominant scorer as Michael Jordan, but he surely has many other facets to his game. With some years left in his illustrious career, it will be intriguing to see what else LBJ wins before he hangs up his boots.
ADVERTISEMENT
Article continues below this ad