LeBron James, Damian Lillard and Others Reflect on Criticism From Shaquille O'Neal and Charles Barkley
Published 03/05/2021, 1:39 AM EST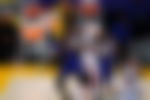 ---
---
Inside the NBA on TNT is one of the most popular NBA-related programmings in the world. The show hosts a panel of Ernie Johnson, Kenny Smith, Shaquille O'Neal, and Charles Barkley.
ADVERTISEMENT
Article continues below this ad
The latter three are Hall-of-Famers, who often offer fans their two cents about the way the NBA players play. Despite their criticism, it appears that LeBron James and others appreciate their criticism.
LeBron James and others react to Shaq and Chuck
ADVERTISEMENT
Article continues below this ad
Bleacher Report recently made a documentary on the show, where they look at the inner functioning of the panel. They interviewed several players and asked them to open up about the criticism they receive from these veterans of the sport.
While all of them noted that the criticism can be tough, they appreciate it given that it is coming from legends who have played at the highest level.
LeBron, Dame and other superstars respect the criticism from the "Inside" crew #TheInsideStory is streaming now in the B/R app https://t.co/Tf2w4KqJW9

(@Kia) pic.twitter.com/ZavnjJEZgV

— Bleacher Report (@BleacherReport) March 5, 2021
LeBron James, Damian Lillard, Jimmy Butler, and others spoke candidly about their feelings regarding the show. Butler poignantly noted that they may say positive and negative things. But as a player, one must learn to take both together.
James showed his respect for the panel, noting that all of them know what it takes to be successful in the NBA.
Most recently, Shaquille O'Neal has found himself at the receiving end of some flak owing to his comments at Utah Jazz players Rudy Gobert and Donovan Mitchell.
Many feel as though Shaq has been overly critical of the players, especially given how they've been playing. The Jazz have the best record in the NBA, and it is thanks to the performances of Gobert and Mitchell.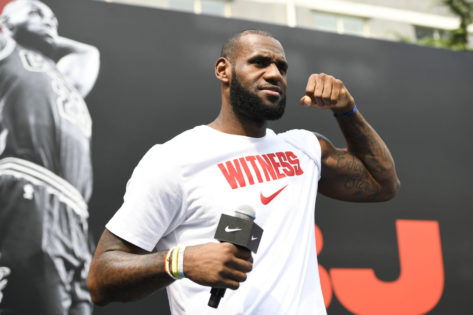 Inside the NBA- Helpful or hurtful?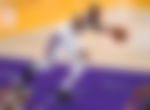 However, it seems like the players of today do understand where they are coming from. Both Shaquille O'Neal and Charles Barkley are former MVPs and know what it is like to be a success in the league.
ADVERTISEMENT
Article continues below this ad
Therefore, their criticism is taken more as helpful notes rather than any kind of personal attack on their ability to play the game of basketball.
Will Shaq and Chuck eventually stop criticizing players on Inside the NBA? While most players seem unfazed by their negative comments, some fans are unhappy with them constantly nitpicking the way certain players play the game.
However, given their experience and success as players, few can argue that they don't have the authority to give advice or criticism to players today.
ADVERTISEMENT
Article continues below this ad