LeBron James' Former Teammate Explains Why Carmelo Anthony Deserved to Win ROTY Over Him in 2003–04
Published 09/18/2021, 11:30 AM EDT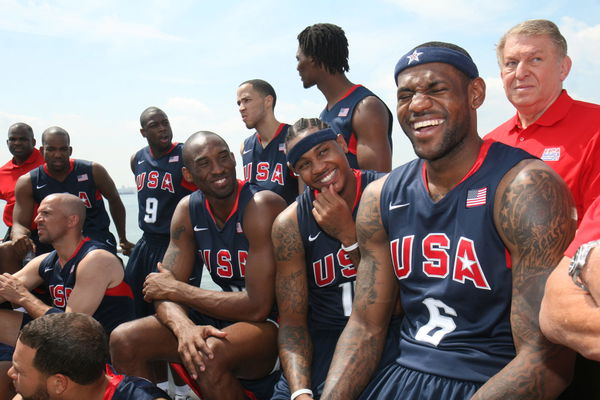 ---
---
The Los Angeles Lakers are one of the favorites to win it all this season. With their roster full of big names, these expectations are bound to come. However, one of the most anticipated pair up is of long-time friends, Carmelo Anthony and LeBron James.
ADVERTISEMENT
Article continues below this ad
LeBron and Melo have been competing since being drafted in 2003. While the 'King' was the number 1 overall pick, Melo was selected number 3 by the Denver Nuggets. Both these stars enjoyed great rookie years. Likewise, they were the two finalists to win Rookie of the Year.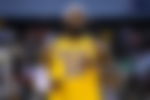 However, in a controversial choice, LeBron James received the Rookie of the Year. Now, while on The Jump, Richard Jefferson revealed his pick between Carmelo Anthony and LeBron in the 2003 ROTY race.
ADVERTISEMENT
Article continues below this ad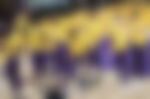 Jefferson sides with Melo over LeBron James
Richard Jefferson was on the show with guests, Kendrick Perkins and Brian Windhorst. They discussed Melo teaming up with his long-time friend LeBron on the Los Angeles Lakers and what we can expect from him. Another topic that came up was the ROTY race between them, and Jefferson believed Carmelo Anthony deserved to win.
He said, "As far as the Rookie of the Year thing, you're right. I was on the Carmelo Anthony bandwagon. He took his team to the postseason in the western conference. Look, LeBron had all the numbers, 25 and 5, he was like Oscar Robertson. Him and Michael Jordan were the only rookies to ever average that. But there is no doubt about Carmelo's competitiveness and where he believes he is."
ADVERTISEMENT
Article continues below this ad
While LeBron definitely had the numbers and records over Melo, he put up impressive numbers as well. He averaged 21 points, 6.1 rebounds, and 2.8 assists in his rookie year. The one major up he had over James was that Melo led the Nuggets to the playoffs in his first season.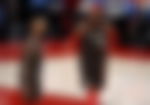 Watch This Story
However, he did not have a memorable first playoff run. Carmelo only averaged 15 points and 8 rebounds while shooting just 32% from the field. But leading his team in his rookie year was the main factor. It is evident that Melo has let that go and is now focused on winning with LeBron James.
ADVERTISEMENT
Article continues below this ad
Do you think Melo can finally win a championship this season? Let us know in the comments below.
WATCH THIS STORY: Tiger Woods, Novak Djokovic & Other Athletes That Expressed How Much Kobe Bryant Meant to Them