LeBron James Given Brutal Reality Check Over Lakers Championship Hopes By Renowned NBA Insider
Published 05/31/2022, 12:37 AM EDT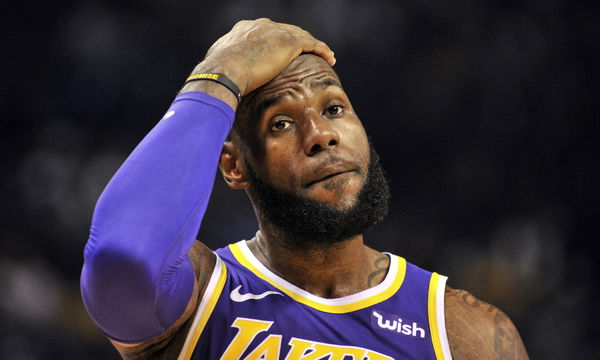 This season for the Los Angeles Lakers was nothing short of a disaster. They were one of the pre-season favorites to win the NBA Finals or at least to reach the Finals. The odds were good even though the analysts had some questions about the roster construction. LeBron James was entering his year 37 season. They had an aging supporting cast. Unsurprisingly, when the season started, things got from bad to worse. The Lakers would eventually go on to miss the postseason altogether.
When recently asked about the Laker's championship hopes for next season and beyond, NBA Insider Stephen A. Smith had a straightforward response, "None… no championships but postseason participation yes.. but when we talk about championships, you gotta look at the Clippers, The Suns, The Warriors, The Mavericks, The Timberwolves, Zion Williamson now with New Orleans."He further said, " These are all teams that you think about before you even get to the Lakers and the Nuggets with Murray and Porter Jr. coming back."
ADVERTISEMENT
Article continues below this ad
WATCH THIS STORY: Michael Jordan vs Jack Nicklaus net worth
 He concluded his argument by saying, " Darvin Ham I don't know whether this is the right situation but I am so happy for him he deserves this opportunity.. you look at Russell Westbrook he is the wildcard because I don't think Westbrook is finished I believe he has still something in him.. here is the issue Russell has to look at basketball film and stop thinking that every time somebody is critics his game they are character assassinating him..  You don't have a jump shot and you struggle with the free throw shooting .. let's fix that and then you might have a chance to make some noise if you are the Los Angeles Lakers and LeBron James."
ADVERTISEMENT
Article continues below this ad
Lakers and the offseason of importance
Filling the head coach vacancy was the priority task for the Lakers management. Now they move on to the next thing on their list, fixing the roster. They have some tough decisions to make; Westbrook has proven to be a liability at this point of his career in terms of a trading asset.
ADVERTISEMENT
Article continues below this ad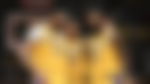 The Lakers need to capitalize on LeBron's remaining years with them. He might be 37, but he is still performing at an elite level. They need to figure out how much of last year's roster they want to keep, going into the next season. Let us know in the comments below your expectations for the Lakers next season.