LeBron James Gives an Insight Into What Helped Him Evolve With the Game Over the Years
Published 01/28/2021, 5:30 PM EST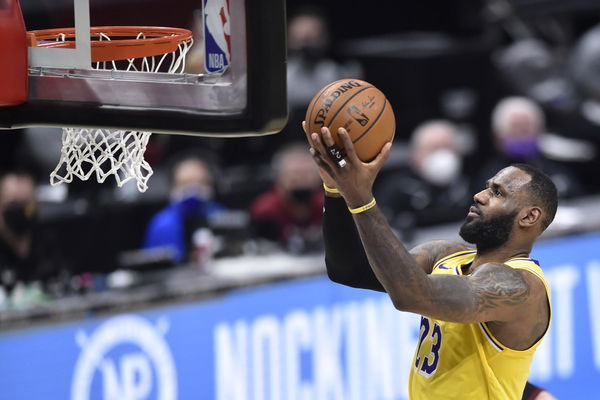 ---
---
The season has been tremendous for the Los Angeles Lakers so far. Not only have they been vying for the top position in the Western Conference with the LA Clippers, but their players have also continued to put up stellar performances. After a point in a veteran's career, he becomes static, but that's not LeBron James.
ADVERTISEMENT
Article continues below this ad
Whether the Lakers lose or win, James always holds up his end of the bargain by doing what he's best at, and that's leading them. However, over the years, the game has evolved quite a lot, so what does he do to keep up?
The sky is the limit for LeBron James
ADVERTISEMENT
Article continues below this ad
In an interview with James, he was asked how he deals with change. "You have to change with the times, I guess," he said. "You have to continue to evolve. I mean, when I came to the league, it was literally a big man's league pretty much."
He clarified, "I don't mean that it's not a big man's league now. I mean like four's and five's pretty much played in the paint. You had big guys and there was a lot of posting up, things of that nature. It was a big body, big man game. So if the league evolves, you have to be able to evolve with it to keep up with the time.
"For me, never putting a cap on my ceiling. I just want to always continue to get better and do things out on the floor that maybe hasn't been done in other people's careers," he concluded.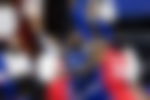 Should the Lakers be worried?
After losing to the Philadelphia 76ers in the last outing, it has raised some concerns. Both of these teams are one of the top in their respective conferences, so this was supposed to be a battle of asserting dominance, and the Lakers lost it.
ADVERTISEMENT
Article continues below this ad
Despite James putting up an incredible 34-point performance, it wasn't enough to hold the fort alone. Anthony Davis played better than he did against the Cleveland Cavaliers, but he still isn't in his best form.
The question that is rising is if the Lakers end up facing Philly in the NBA Finals, will the result be the same? Or will the Lakers fix their issues and make them pay for the humiliation they caused the team?
ADVERTISEMENT
Article continues below this ad
Read also- Who are the best teammates of LeBron James' Career?