LeBron James Gives Hilarious Reason for Ignoring Guillermo From 'Jimmy Kimmel Show' Since the Last Decade
Published 07/14/2021, 8:30 AM EDT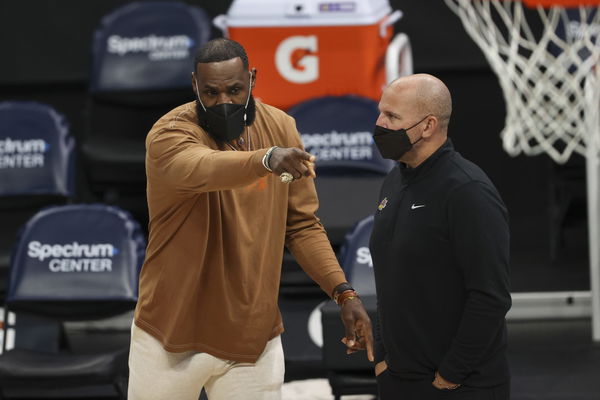 ---
---
The NBA finals is the main event of the entire NBA season. It is preceded by a media day where reporters can come in and interact with the players. One of the more popular reporters is Guillermo from the Jimmy Kimmel Live show. Guillermo is also known for having a history with none other than LeBron James.
ADVERTISEMENT
Article continues below this ad
He has been doing the NBA media day for a good amount of time. However, his comedic interactions with LeBron James is what is most popular. Guillermo has followed LeBron to the finals since 2011. But, LeBron James never speaks to him.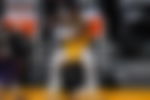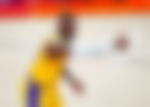 ADVERTISEMENT
Article continues below this ad
LeBron James and Guillermo
The duo has been a staple of Jimmy Kimmel Live's segment, Guillermo at NBA Media day. Apart from the NBA finals, he has also been to the All-star media day as well. Now, 2018 marked six years of LeBron not speaking to Guillermo. However, on that day, Guillermo finally got a response from LeBron. Guillermo, being the comedic genius he is, he asked LeBron to describe his perfect salad, and got the King to respond.
Afterwards,  he actually got James a Chinese chicken salad. In 2013, he had a LeBron counter for how many times he called his name. Further, in 2017 Guillermo decided to hilariously ignore LeBron while letting him know about it. He asked all the players to tell him that he is not going to talk to LeBron James.
It really seems like 'The King' despises Guillermo. However, on a recent appearance on the Jimmy Kimmel Live show, LeBron James surprised everyone.
'The King' approves of Guillermo
On his recent appearance on the show, with guest host Arsenio Hall, LeBron cleared the tension between him and Guillermo and said that he loves him. James then joked about ignoring Guillermo and said: "Guillermo, he gave me the opportunity to focus even more during all those finals runs I had. I was saying to myself to myself if i can block him out, then the fans have no chance at getting to me."
ADVERTISEMENT
Article continues below this ad
Guillermo then asked LeBron whether he washes his legs when he takes a bath. At the end, they embraced and shared a hug. To sum up, LeBron James does not hate Guillermo, he just wants to focus on the Finals when it matters.
ADVERTISEMENT
Article continues below this ad
WATCH THIS STORY-  Moments When LeBron James' Legacy Was on the Line But He Fought Back