LeBron James Gives Honest Take on DeMar DeRozan's Raptors Legacy
Published 09/05/2021, 10:00 AM EDT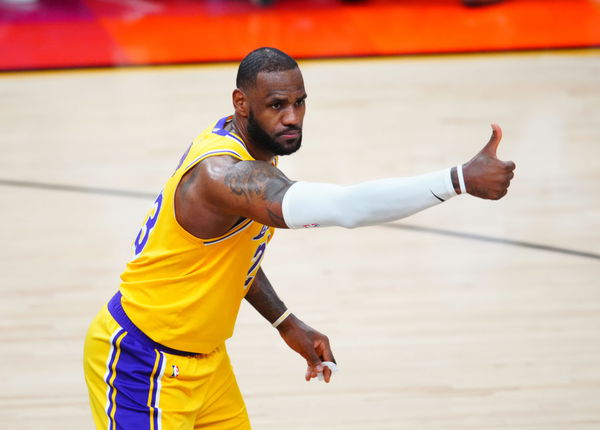 ---
---
One of the toughest and most emotional trades for the Toronto Raptors was shipping DeMar DeRozan. Not only was he a fan favorite, but in the nine years of his career with him, he achieved. It was unfortunate that he could not win the first championship of the franchise as he had already moved to the San Antonio Spurs. His legacy and impact will live on. But this offseason, Kyle Lowry was also traded off to the Miami Heat and a debate around their jersey retirement has hit social media badly and LeBron James seems to think DeMar deserves it as well.
ADVERTISEMENT
Article continues below this ad
LeBron James advocates for DeMar DeRozan
In the 2009 NBA Draft, the Toronto Raptors used their ninth overall pick to acquire DeMar DeRozan. And it didn't take very long for him to make a name for himself. With his hard work and commitment, he even made it to the All-Star game in his fifth season. And this was followed by him helping Toronto securing a place for themselves in the playoffs for the first time since 2008.
ADVERTISEMENT
Article continues below this ad
So, when his trade went down, along with Jakob Poeltl, to the San Antonio Spurs in exchange for Danny Green and Kawhi Leonard, it was a sad day for Raptors fans. At the time, the decision seemed skeptical. Although it worked in their favor and they won an NBA title, DeRozan was gone, but his contributions were never forgotten.
And just a month back, the Raptors announced that they planned on retiring Kyle Lowry's jersey when he retires. Lowry and he shared a great friendship and DeRozan even responded in his own way to this news. However, fans were still discussing whether DeRozan deserves it too as well. And when this question was posed by 'thehoopfilms' on Instagram, LeBron was quick to comment. He wrote, "THAT'S A REAL QUESTION??? LOL THEY REALLY SHOULD." 
WATCH THIS STORY: Butting Heads with LeBron James & All the Other Times Kevin Durant Showed His Anger
Will the Toronto Raptors consider this?
Lowry is going to be the first player from the Raptors to have his jersey retired. And there is no doubt that he deserves it. But one can't help but wonder how DeRozan feels when he entered this team three seasons before Kyle and journeyed with them through their ups and downs.
ADVERTISEMENT
Article continues below this ad
He brought about a cultural change that turned the Raptors from an irrelevant franchise to a powerhouse in the Eastern Conference. If LeBron cares enough to voice his opinion, imagine what his fans would be going through.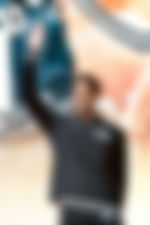 Nevertheless, every franchise shares a different opinion on what boxes does a player needs to tick to get his jersey required. Whether it's solely the achievements or even the sentiment. Who can tell what Toronto thinks? But they definitely should consider this.
ADVERTISEMENT
Article continues below this ad