LeBron James Gives Update on Taking the Covid-19 Vaccine
Published 03/08/2021, 7:47 AM CST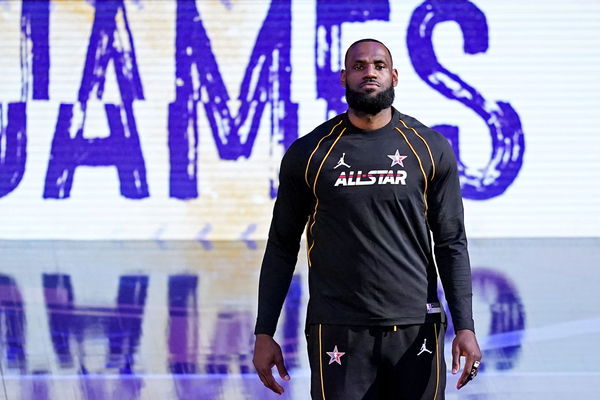 ---
---
The COVID-19 pandemic has many people in the league at crossroads with each other. When the NBA All-Star Weekend dates were announced, some players showed their disapproval for having the event amidst this crisis. However, there were also some who showed complete faith in the league for carrying it out as safely as possible. Just like they organized the Orlando Bubble. And now, that the vaccines are out, a bigger debate is at play. Whether or not they should get vaccinated, but LeBron James seems to want to keep this personal.
ADVERTISEMENT
Article continues below this ad
LeBron James does not want to disclose information
Although Bron never denied taking part in the All-Star Game, he showed some disappointment at the league organizing the event. And with Team LeBron coming out victorious, he might have forgotten all about this. But now that the vaccine issue has stirred up some debate, LeBron has decided to keep this away from the public.
ADVERTISEMENT
Article continues below this ad
Many people have shared their hesitation in taking the vaccine for COVID-19. It is either because of the notion that it has been made in a hurry and won't be as effective or because of medical concerns. So, the decision to take it or not has been left in the hands of the public. Even, NBA commissioner Adam Silver said that most players might get the vaccine but there is no compulsion
But when Bron was asked about it, he kept those personal details to himself. In a press conference on Sunday, he said, "That's a conversation that my family and I will have. And pretty much keep that to a private thing. Obviously, I have seen Adam had his comments about the vaccination and whatnot."
"But when you decided to do something like that, I think that's a conversation for you and your family and not for everybody," he reiterated.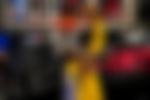 All-Star Game is done and dusted
The Lakers superstar was one of the first few to voice their displeasure on the NBA organizing the NBA All-Star event. He had plenty of reasons as well. First of all, teams that went deep in the playoffs last season hardly got any time to rest before jumping into the 2020-21 campaign. Therefore, this should have been an opportunity for the league to keep them the much-needed break.
ADVERTISEMENT
Article continues below this ad
However, the other reason was a far bigger concern. LeBron James did not know how much the league could control the spreading of the virus, with so many players and officials coming together. The league has already put some health and safety protocols in place because players have been testing positive and contact tracing has also been in full effect.
It looks like everything went smoothly, though. Team LeBron crushed Team Durant, and there were some noteworthy moments as well. One can only hope the situation gets better and players feel safer to play.
ADVERTISEMENT
Article continues below this ad
Read also- Ranking the Worst and Best NBA All-Star Jerseys of All Time