LeBron James Goes Gaga Over Lakers' Anthony Davis Amidst Massive Criticism on Lazy Behavior From NBA All-Star: 'Can't Wait for It to Be Unleashed'
Published 06/16/2022, 9:59 AM EDT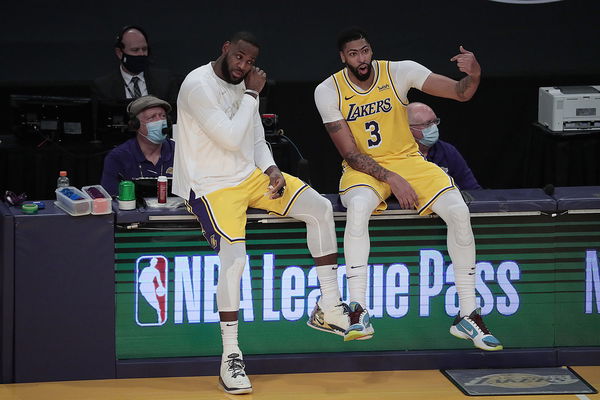 Anthony Davis sent the NBA fans into a frenzy when he recently mentioned that he hadn't shot a ball since 5th April. Fans were quick to get on Davis' case as they expect the Lakers to be much better than they were in 2021-22. Meanwhile, LeBron James has been posting videos of himself working out tirelessly as he prepares for his 20th season in the league. The Lakers fans were clearly disappointed with AD's words and they will be hoping things improve next season.
The Los Angeles Lakers had a miserable year amid various injuries and off-court issues. Having acquired Russell Westbrook via trade at the beginning of the season, there were huge expectations from the 2020 NBA Champions. All of that quickly went out the window, as it was clear to see the team was disjointed. Injuries aside, the Lakers were a mess defensively. They went from championship contenders to play-in contenders rapidly.
ADVERTISEMENT
Article continues below this ad
Anthony Davis' regression
The Lakers had multiple individuals who performed well below par, and one of them was superstar Anthony Davis. He has missed 78 out of a possible 154 games over the last couple of years. Even when he played, he didn't look like the same guy anymore.
In his first season with the Lakers, Davis shot 33% from deep while having 3.5 attempts a game. Those numbers dropped significantly this year as he shot just 19% on 1.8 attempts a game.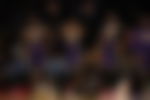 His free throw shooting also decreased at an alarming rate. While he attempted 8.5 free throws a game in 2019-20, that number fell down to just 6.1 attempts this year.
His free throw percentage also decreased from 85% in 19-20 to 71% this season. His injury history could be a reason for the decreasing amount of free throw attempts.
WATCH THIS STORY: 5 best dunks of the season
The Lakers fans must be expecting a much better outcome than an 11th-placed finish next season and they would want everyone to be better, including Davis. So, hearing that Davis hasn't shot a ball since the regular season ended must have angered the fanbase.
LeBron James backs AD
While the basketball community was busy bashing Davis for his comments, his teammate and friend, LeBron James, came to his defense. He posted a video of AD's best plays with the Lakers, along with a caption to back him.
ADVERTISEMENT
Article continues below this ad
 

View this post on Instagram

 
LeBron knows Davis' impact on the basketball court. They thumped their way to an NBA Championship in their first year together as a duo. James defending Davis only goes on to prove how close they are off the court and if they can get healthy, they can prove to be a headache for any team in the league.
ADVERTISEMENT
Article continues below this ad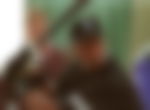 Have multiple injuries affected Davis' willingness to play physical basketball? Or is he satisfied being a 1-time NBA Champion? Only time will tell how Davis and the Lakers perform next season. The fans will be hoping to see a fit Anthony Davis going at it night in, night out.