LeBron James Has a Special Request for Memphis for His Lakers' Teammate Marc Gasol
Published 01/04/2021, 10:23 AM EST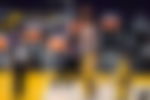 ---
---
When playing the Memphis Grizzlies on Sunday, the Lakers had let them take a big enough lead that might have scared the fans. However, they still escaped with a 108-94 win, all thanks to their big man, LeBron James, who came to their rescue in the fourth quarter. They have, once again, improved their record to 5-2, landing themselves at the top with two others in the Western Conference.
ADVERTISEMENT
Article continues below this ad
However, the hype behind the game had everything to do with Marc Gasol. After playing for the Grizzlies for a decade of his career, the veteran was making his return to Memphis after two whole years. His last game with them was in February 2019 during which he was given a standing ovation and a huge round of applause.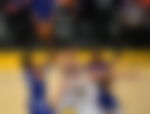 Without a doubt, Gasol is one of the best players in Grizzlies' history, and his accolades speak for themselves. His journey with the Grizzlies to the 2013 Western Conference Finals and him being named Defensive Player of the Year were the highlights while he played for them.
ADVERTISEMENT
Article continues below this ad
However, he was traded to the Toronto Raptors for the 2018-19 campaign. This came as a life-changing move for the star as he won his first NBA Championship with them.
LeBron James thinks Marc Gasol deserves it all
Now, wearing the Lakers' jersey, Gasol made his return to Memphis on Sunday. Moreover, the franchise actually played a tribute video for their former star. It included snippets of the best moments with them and thanking him for all that he has done for them.
In the post-game interview, LeBron opened up about the touching tribute. He stated, "I just hope that when we get our fans back, I hope he gets another one because he deserves it. What he did for this franchise over the course of those years, it was hell coming here playing them."
He continued, "Playing Mark and Zebo and TA, the rest of that group man, throughout those years. You knew it was going to be a grind as they would call it the grindhouse. So, I truly hope they re-show that video they get their fans back in here."
ADVERTISEMENT
Article continues below this ad
LeBron isn't wrong. It is a different feeling when the player's fans are around to celebrate his tenure with him. However, now that he has embraced coming home, it's time for Gasol to earn the same name with the Lakers. Will he be able to help them claim their throne once again this season?
ADVERTISEMENT
Article continues below this ad