LeBron James Hater Skip Bayless Admits Damning Fact to His Wife: "Friday Is Date Night Unless LeBron Is Playing"
Published 02/01/2022, 11:34 AM EST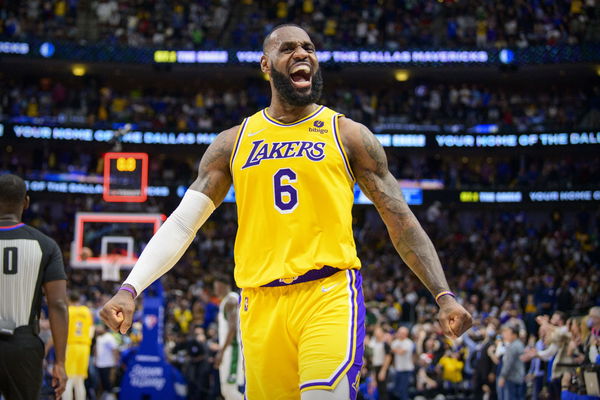 LeBron James may be the greatest player to ever live, but he is also probably the most critiqued athlete of all time. Each and every action of LeBron is judged, and he is one of the most-watched players in the league. But there can be no bigger than his biggest critic, Skip Bayless.
Skip Bayless has been one of the most vocal LeBron critics and he has been on him since his rookie year. He doesn't acknowledge LeBron as the greatest of all time and calls him the fake GOAT. He has trolled him for several years now and downplayed his achievements. Many fans and analysts call him the biggest LeBron hater.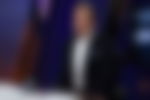 ADVERTISEMENT
Article continues below this ad
He has very wild LeBron takes, but it comes ironically when LeBron James is at his best. Sometimes, he does come out right especially in the Dallas Mavericks series in the finals. But sometimes, it just is very harsh and spiteful.
Skip Bayless admits Friday is date night unless LeBron James is playing
Ernestine Sclafani is Skip Bayless's wife who works as public relations specialist. Skip has told several times that outside his work, his entire time is dedicated to his wife. But that might not be the case if someone has a game on Friday.
ADVERTISEMENT
Article continues below this ad
His wife joined the show Undisputed as she was promoting her book. Both of them talked about they met and what Skip is like at home and various other stuff. Skip said, " So let me say publically, I love you very much. I wouldn't be what I am without you. And just for the record, you are number 1″.
"Because I do give you every waking second outside of this job. I don't do anything but her. Friday night is date night unless LeBron is playing."
ADVERTISEMENT
Article continues below this ad
WATCH THIS STORY: Find out who Klay Thompson's girlfriend is 
No matter what he says about players and his wild takes, this shows Skip's dedication to his job and his family. He truly loves sports, and he has done this his whole life. Even though he is the biggest hater of one of the greatest athletes of this generation, he sticks by what he says every time. Sometimes he comes out on top, sometimes LeBron just proves him wrong.