LeBron James Injury Update: How Severe is Lakers Star's Ankle Injury?
Published 03/21/2021, 4:06 AM EDT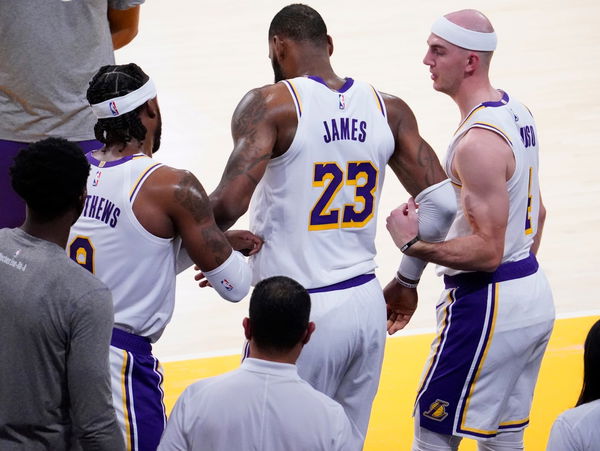 ---
---
Disaster struck for Los Angeles Lakers as LeBron James exited the 99-94 NBA defeat to Atlanta Hawks mid-way through the second quarter after rolling up his right ankle in a play involving Solomon Hill.
ADVERTISEMENT
Article continues below this ad
It is unconventional territory for LeBron, who was grimacing in pain after the collision. Yet, he mustered the strength to get back up and hit a three-pointer. However, he understandably could not continue and had to sit out to prevent any further damage.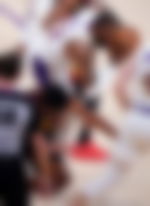 His Lakers teammates were concerned for him. Kyle Kuzma made a rather worrying revelation in the post-game press conference –
ADVERTISEMENT
Article continues below this ad
"I haven't necessarily seen him scream and scowl like that, probably ever, not even with that groin. It had to hurt a little bit, for sure."
LeBron knocked over a chair as he left the court in frustration. However, the Lakers camp is refusing to divulge the details regarding the severity of his injury. Coach Frank Vogel made the following statement when asked to comment on his injury – " I won't disclose what LeBron was like (in the locker room). It's in-house."
Lakers teammates pin the blame on Solomon Hill for causing LeBron James' injury
There was a scramble for a loose ball near the sidelines. Both LeBron James and Hawks' Solomon Hill contested for it, but it was LeBron who reached for it first. Unfortunately, Hill crashed into his static leg- twisting it inwards as he went through it. It is fair to say that LeBron's teammates were far from impressed with Hill.
"A guy dove for a loose ball took his leg out from up under him. I really don't feel like it was one of those loose-ball plays. He had to go through his leg to get the ball, man," said Harrell. "That's an unnecessary play to dive in the leg like that," Schroder also chimed in.
ADVERTISEMENT
Article continues below this ad
However, Hill took to Twitter after the game to defend himself. He clearly stated that it was a non-intentional play on his part.
ADVERTISEMENT
Article continues below this ad
There's no timeline on LeBron's return yet. With Anthony Davis also injured, the Lakers could be in a heap of trouble now. Let's hope he musters all of his miracle recovery powers and gets back on the court soon.