'LeBron James is More Gifted': NBA Analyst Rubbishes Kevin Durant and Michael Jordan Comparisons
Published 06/27/2021, 9:56 PM EDT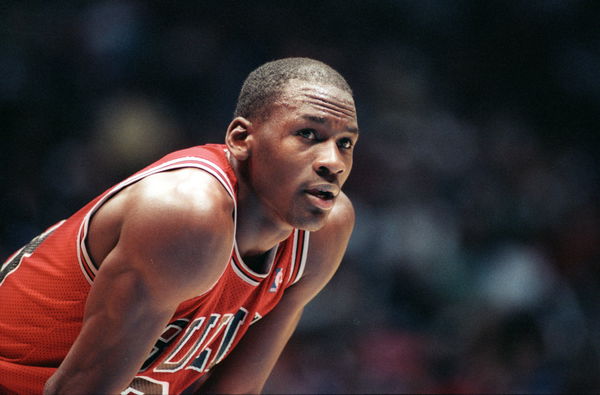 ---
---
The Brooklyn Nets saw an early exit from the NBA Playoffs 2021, but Kevin Durant is still in conversations. And given his one-man-army level of performances, it is obvious that he drew comparisons to the likes of Michael Jordan and LeBron James.
ADVERTISEMENT
Article continues below this ad
For very long, it was only The Akron Hammer who made it to the GOAT debates, but that narrative has witnessed a change. Be it a makeshift thought, but a recent comment from Steve Kerr has further fed the ongoing Kevin Durant vs Michael Jordan war. So how hollow or concrete is this angle?
Kevin Durant's talent vs Michael Jordan's tenacity vs LeBron James' tacts
ADVERTISEMENT
Article continues below this ad
Recently, the Warriors' head coach sparked a huge debate after he called Kevin Durant more "gifted" than Michael Jordan. This left a bitter taste in the mouths of many NBA Pundits. Among them, Mike Greenberg perhaps topped the list.
The American TV anchor, who recently did an interview with Magic Johnson, squashed Steve Kerr's remarks on his show. He first scrutinized the word 'gifted' and questioned, "Perceptive inquiring minds, unusual insight, superior judgment, abstract and critical thinking. Michael Jordan had all of that, better than anybody I've ever seen. If there isn't something in confidence, tenacity, competitiveness, are those not gifts?" 
He did not stop there. The 53-YO dragged LeBron James into the conversation and added, "If we're just picking the biggest, and the fastest, and the strongest, then sure, go ahead. LeBron James is more gifted. He's not as good a shooter, but probably outweighs them by 70 lbs. There's number of things that LeBron James can do that Kevin Durant can't… We're not talking about who would win at Decathlon, we're talking about gifts to play basketball. Does defense factor in this at all?… At the time when Michael Jordan was playing, he was the best defender in the sport."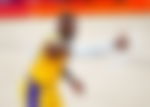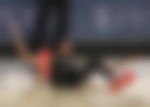 What makes this comparison very hollow?
One more thing to be considered is that Steve Kerr called KD more gifted and not a better player, as Matt Barnes pointed out too. Plus, when comparing anyone with Michael Jordan, one needs to be cognizant of how different the two eras are. Meaning to say, the league rules changed and the game of basketball evolved to make it viewership friendly.
Take for example, the hand-check penalty that came well after Jordan's very physical era. Naturally, the offensive players of present-day have an edge over the older players and hence, their numbers are better.
ADVERTISEMENT
Article continues below this ad
As Mike convincingly marked, "He [MJ] would average 45 points a game in his prime. He would have played every night."
Here, the reporter was arguing about MJ's numbers if he played today. To this, both Tim Legler, a player from the Jordan era agreed because of how things have gotten softer today.
Do you agree with this assessment? Help us know in the comments below.
ADVERTISEMENT
Article continues below this ad
Watch this story – NBA Players with Hidden Meaning Behind Their Jerseys