LeBron James, Jay Z, Leonardo DiCaprio and Mark Wahlberg Splashed $6.5 Million Each On The "Most Hyped Watch On The Entire Planet"
Published 06/23/2022, 5:30 PM EDT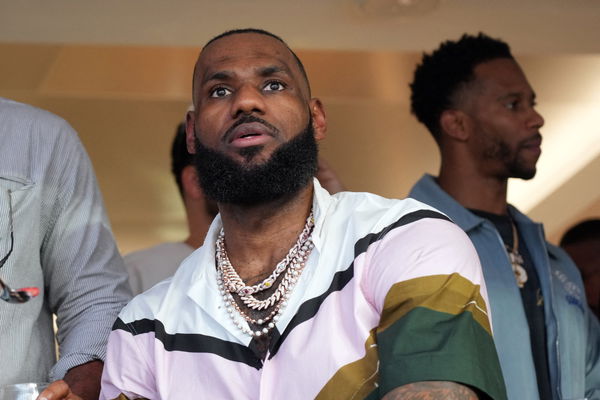 LeBron James flexed his wrist to shock the world a few months ago at the Super Bowl LVI showdown between the Rams and the Bengals. Usually, when LeBron flexes his wrist, it is to showcase his follow-through after a drained three-pointer. But this time, the flex was a bit different.
James had the holy grail of watches wrapped on his wrist on the Super Bowl weekend. The "Tiffany Blue" Patek Philippe Nautilus Ref. 5711. The dazzling watch was released in December of last year and instantly captured the attention of the world.
LeBron's $6.5 million watch
ADVERTISEMENT
Article continues below this ad
Patek Phillipe released this special edition of 170 watches to commemorate its 170th anniversary. The Genevan company sold the extremely sought-after timepieces at a retail price of about $53,000 to a few select dignitaries.
Recently, one of the special edition pieces has been auctioned for $5.3 million, about $6.5 million after counting additional costs. Therefore, it's not surprising that King James would reserve such a beauty for a special occasion.
The $6.5 million gem is currently 'the most hyped watch in the world'. Only a select group of A-list celebrities have the watch in their collection, like Jay-Z, Leonardo DiCaprio, and Mark Wahlberg. Therefore, it's not difficult to guess the exclusivity of the watch.
LeBron James has always taken pride in his collection of jewelry and watches. His watch collection includes timepieces from several elite watchmakers, from $100k Rolexes to $750k Richard Milles. In fact, his jewelry collection (including watches) estimates to be about a staggering $20 million.
LeBron James and the Lakers in 2022-23
LeBron James is currently on a 2-year contract extension amounting to a whopping $85 million. Therefore, it is no surprise that he can easily splash millions of dollars on watches and jewelry.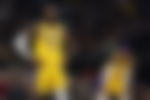 However, he and the Los Angeles Lakers are not in the most favorable of situations going into the 2022-23 season. After a disappointing year, the Lakers will try to redeem themselves in the next season with a new head coach in the building.
ADVERTISEMENT
Article continues below this ad
Meanwhile, LeBron James and company still have to solve the Russell Westbrook puzzle. The 33-year-old guard has failed to work in tandem with the team. He is likely to exercise his $47 million player option in the offseason.
Therefore, the Lakers may have to go with Westbrook for another season. Because of rigid cap space, the LA team is unwilling to give up first-round picks to trade Westbrook.
ADVERTISEMENT
Article continues below this ad
Watch This Story: WATCH: LeBron James Celebrating His 15 Year Old Sons Birthday In A Rainstorm With His Millionaire Elder Son and Other Family Members
Do you think LeBron James can win another chip with the Lakers? Let us know in the comments.