Lakers Coach Darvin Ham Unleashes Massive 4 Word LeBron James Warning on Younger NBA Roster
Published 07/20/2022, 2:09 PM EDT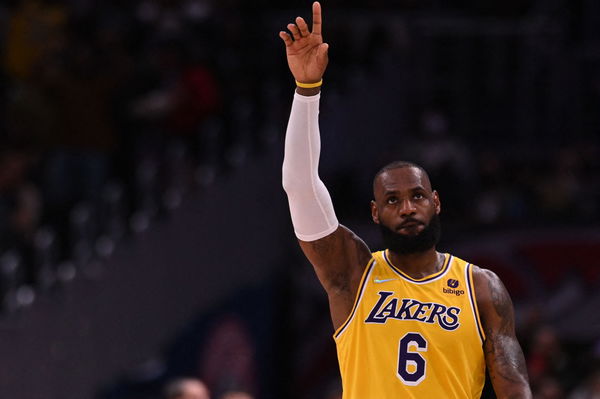 Newly appointed Los Angeles Lakers head coach Darvin Ham issues a strong warning for younger players in the league on behalf of his superstar player, LeBron James. In fact, Ham used four words to describe the performance of LeBron James in the Drew League on Saturday: "He's still that dude."
ADVERTISEMENT
Article continues below this ad
It is clear that Ham is expecting LeBron James to bear the brunt of the load in the upcoming season. The Lakers had a disappointing season this year despite a strong showing from LeBron throughout the year. In fact, King James averaged 30.3 points, 8.2 rebounds, and 6.2 assists in 56 games in the 2021-22 season.
ADVERTISEMENT
Article continues below this ad
However, the Lakers still failed to make the playoffs. Multiple injuries and a dysfunctional roster crippled the LA team's chances to qualify for the play-in tournament. The dismal showing of the 17-time NBA champions could also be attributed to a lack of chemistry inside the team.
Darvin Ham comments on LeBron's Drew League performance
Darvin Ham revealed in a recent interview with Vince Carter his thoughts on LeBron James' Drew League performance. LeBron James returned to basketball action after months dropping a 42-point double-double in Drew League on Saturday.
In fact, James teamed up with DeMar DeRozan of the Chicago Bulls to lead the MMV Cheaters to a narrow 104-102 victory over the Black Pearl Elite. Ham seemed pretty impressed with LeBron's performance.
In fact, he articulated an important takeaway from the four-time champion's performance. "He wants this new generation of players to know that he's still that dude," said the former Milwaukee Bucks assistant coach.
LeBron James and the Lakers in the 2022-23 season
Darvin Ham faces a difficult task next season. In other words, he would have the responsibility to make a disjointed Lakers roster work in tandem with each other.
ADVERTISEMENT
Article continues below this ad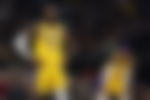 However, Ham has promised to work closely with the team. "My communication with him [LeBron], and Russ and AD as well, since I got the job, is been phenomenal," said the 48-year-old in his interview with Carter.
The Lakers front office is trying very hard to find a good deal for Russell Westbrook. But if the 33-year-old guard stays in LA, Ham has promised to work with him. In fact, the new coach would have to teach Westbrook to play efficiently without the ball.
ADVERTISEMENT
Article continues below this ad
Watch This Story: Michael Jordans 5 Rumored Affairs After Divorce with Juanita Vanoy
What do you think of Ham's comments? Let us know in the comment section.