LeBron James Made a Heartwarming Gesture for Broadcaster After Winning the Gold Medal With the Redeem Team: "You're a Big Part of This"
Published 09/25/2022, 11:00 AM EDT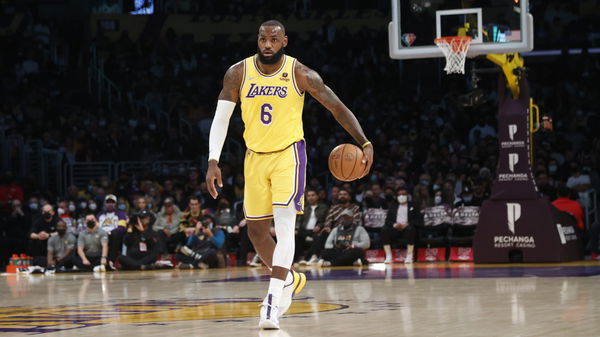 The 2008 Redeem Team consisted of legends who restored the country's basketball program during the 2008 Olympic Games. So far, Team USA has won gold 16 times since 1936. When one represents their country on an international platform, it becomes a matter of pride. Despite winning the majority of the Games, there were several instances where it seemed like the course of the USA basketball program was going downhill.
Although the 1992 Dream Team had played a major part in restoring the country's glory, the winning streak came to an end during the 2004 Olympics. The unexpected performance in Team USA's game against Puerto Rico resulted in the team barely scraping by to hold the third position. But that was not the first time the US team lost in the Olympics.
ADVERTISEMENT
Article continues below this ad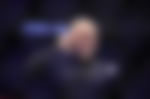 Recalling the 1972 Olympics, the final between the USA and the Soviet Union was arguably the most controversial basketball game in the history of the Olympics. The US team had current Philadelphia 76ers head coach Doug Collins, Tom Henderson, Dwight Jones, Kevin Joyce, and several others. The players of Team USA were all high school athletes in contrast to the USSR's experienced players.
LeBron James honors Doug Collins
After a controversial ending to the game, the USSR emerged victorious, which was not received well by Americans. They protested the result but to no avail, after which they refused to accept their silver medals. Fast forward to the 2008 Olympics basketball final, the Redeem Team honored a former player of the 1972 USA team.
ADVERTISEMENT
Article continues below this ad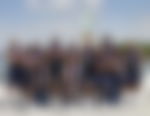 The Redeem Team consisted of NBA stars like Kobe Bryant, LeBron James, Dwyane Wade, Carmelo Anthony, Chris Bosh, and several others. A team that consisted of legends sparked hope in fans and the players made sure to not disappoint them. Under head coach Mike Krzyzewski, led by captain Kobe Bryant, the team smashed their opponents in rather spectacular fashion. Former Miami Heat player Wade was the leading scorer, while Bosh was the rebounding leader.
WATCH THIS STORY –  When Did Michael Jordan Retire For The Second Time?
ADVERTISEMENT
Article continues below this ad
The team won the gold medal but that was not the only significant moment that took place during the final. After the players received their gold medals, James made his way to the NBC broadcaster, who happened to be Doug Collins. Apparently, Collins was asked to interact with the players before the team left for Beijing. LeBron James hugged Collins and adorned him with a gold medal around his neck. The rest of the players followed his grand gesture.
"We feel like you're a big part of this. Thanks for what you did for us," said James to Collins.