LeBron James' Millionaire Son Bronny Breaks Impeccable Student Athlete Record in USA
Published 01/12/2022, 9:00 AM EST

Follow Us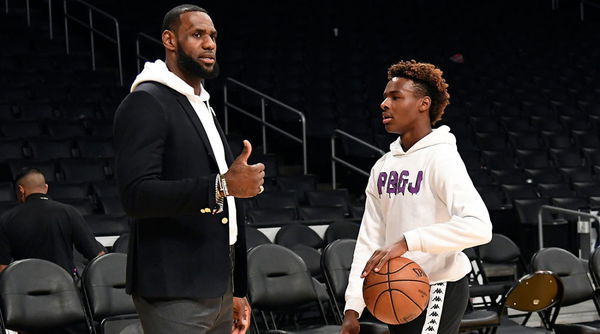 Only in his teens, Bronny James has already accomplished so much in his basketball career as well as on the social media front. Being the son of King LeBron James comes with high expectations and Bronny is living up to that by making a great performance on the court and building his empire off the court.
An On3 tweet shared a list of the richest student-athletes in America, which included the youngest athletes with a NIL valuation. Maintaining a following of 6.1 million followers on social media does give him a strong case to be included in the list of famous athletes in America.
ADVERTISEMENT
Article continues below this ad
LeBron James' Son Bronny James possesses the most NIL valuations among young athletes
Based on his performance, 247Sports reported that the shoe executive called Bronny the "most influential high school athlete of all time". He maintained off and on record stats and built up an empire of 10 million dollars at such a young age. Having a father like LeBron James influenced him to take the best from what he received and especially to learn from the best.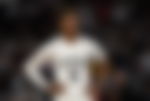 At this age, keeping up with his college, and basketball career performance, while maintaining a large following on social media can be challenging. But it seems the boy can do it all!
His brand partnerships can be attributed to for his astonishing net worth and massive social media following, especially FaZe Clan. 
FaZe Clan is an esports organisation, and even though it didn't help Bronny become a millionaire financially, it contributed to his social media visibility. The FaZe Clan promised to promote his name on social media considering that after he graduates, Bronny plans to transfer to the NBA. Immediately following the announcement, he had gained over 77,000 new followers, according to the social blade.
As Chelsey Northern, head of communications at FaZe Clan explained to The Washington Post: "He is an official member of FaZe, it's just not a contractual or financial relationship,"
ADVERTISEMENT
Article continues below this ad
Also, LeBron's influence played a key role in Bronny's success at this age, but when evaluating his performance, he is one of the finest guards in the country. The Longhorns, Dukes, North Carolinas, and UCLA are possible destinations for him.
Notable instincts and feel from Bronny James in transition defense. Senses the subtle missed assignment from the closest teammate and slides cross-court to closeout and force a miss. As a team defender and connective tissue piece, the 6-4 2023 guard impresses. pic.twitter.com/ZuwNT2mmOE

— Max Feldman (@MaxFeldman6) December 30, 2021
ADVERTISEMENT
Article continues below this ad
Tell us what you think of Bronny's achievements and his performance on and off the court at this age.
Watch this story: Did Michael Jordans net worth increase in 2021?