LeBron James, Net Worth $500 Million, Splurged Bucketloads of Dollars as a 21 Year Old: "Let's Buy a House! Who Buys a House in Vegas?"
Published 02/12/2022, 4:30 PM EST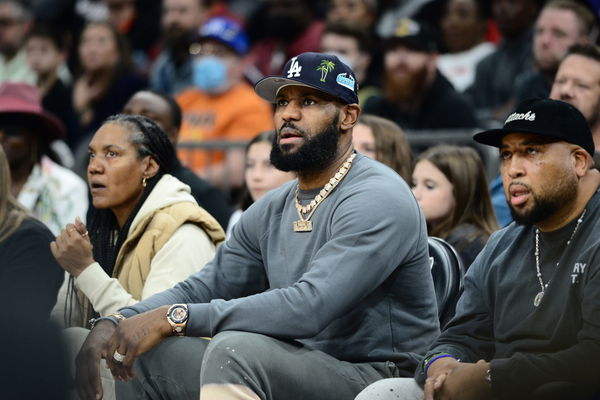 LeBron James has been the face of the NBA for the past decade. He already made a reputation before even making his debut in the NBA and one of the stories from his past reveals his reckless side. Talking in an interview, LeBron revealed how he spent recklessly as a 21-year-old.
James is known for investing smartly in ventures off the court, but a story from his past says otherwise. A then 21-year-old LeBron James bought a house in Vegas.
ADVERTISEMENT
Article continues below this ad
A young LeBron James spent recklessly
The story dates back to 2005 when LeBron James was lighting up the league. Already dubbed as the next big thing in basketball, LeBron was a star for the Cleveland Cavaliers.
Talking to Uninterrupted in 2005, LeBron talks about the mistake he committed. He said, "Oh my god. I'm young, I don't know. I'm having a ball there playing. Also, having a good time. I'm 21, 22. My family's coming out, they love it. Let's buy a house! Who buys a house in Vegas?"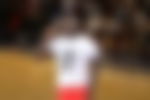 James decided to buy a house in Las Vegas due to the fact the Cavaliers' training camp was situated there. Although this amount might seem crazy, this is nowhere near the amount James paid for his Beverly Hills mansion.
How much did his Beverly Hills mansion cost?
It is no surprise LeBron James has a huge net worth. The Los Angeles Lakers star is worth around $500 million.
He spent a big chunk of that to buy a mansion in Los Angeles. According to reports, James spent a whopping $36.75 million in a lavish mansion. The mansion is located in the posh Beverly Hills. The 13,000 square-foot mansion was previously listed for a price of $39 million.
ADVERTISEMENT
Article continues below this ad
LeBron James has purchased a Beverly Hills mansion that was last listed at $39 million, per @darrenrovell

The 13,000 sq-foot property includes a lighted tennis court, a screening room and seven fireplaces.

This is the third LA County mansion that LeBron has bought. pic.twitter.com/lP8EyttX0p

— Top Ball Coverage (@TopBallCoverage) July 4, 2020
The four-bedroom mansion was previously under the care of celebrities like Charles Boyer and Howard Hughes. Additionally, the mansion consists of seven bathrooms and two guest houses.
ADVERTISEMENT
Article continues below this ad
WATCH THIS STORY:5 times NBA players were caught cheating on LIVE TV
Is LeBron James your favorite basketball player? Let us know in the comments below.