LeBron James Once Flouted NBA Rules Mid-Game Leaving Coach in a State of Animated Surprise
Published 06/21/2022, 8:30 PM EDT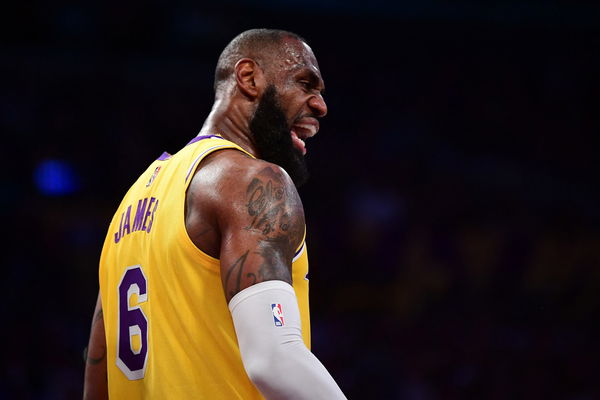 LeBron James once blatantly violated the NBA rules in an attempt to make a substitution on the fly. In fact, King James decided to leave the floor after failing to receive a pass from a teammate. However, the match officials prevented James from just stepping off the court without notice and expecting a substitution on the fly.
NBA officiating is a constant source of controversy in the NBA community. The NBA officials deal with a boatload of accusations from fans and the media about giving out preferential treatment to certain players of stature.
ADVERTISEMENT
Article continues below this ad
The notion is well-known among players too. Therefore, NBA stars often attempt flopping or play-acting in games to get a foul call for little to no contact. This tendency has been a constant source of debate in the basketball world.
LeBron James attempts a substitution on the fly
LeBron James walked off the court in the middle of the third quarter in a regular-season matchup against Atlanta Hawks in 2015 and sat down on the Cleveland Cavaliers bench. Cavs small forward Richard Jefferson hurriedly stood up to take James' position on the court.
Meanwhile, the Hawks had already inbounded the ball before Jefferson could get in. Therefore, the referees had to stop the play to make the substitution. Cavs coach Tyronn Lue seemed as baffled by the whole debacle as anybody on the stands. In a recent video, Ryan Simmons said, "I would be really fascinated to see what would happen if a really terrible player tried to do this."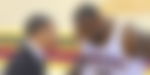 The Cavs were leading the game by 26-points. The Hawks could have used a one-man advantage. Especially if that man's name was LeBron James.
But the referees immediately stopped the play because of a rule violation. The NBA rules clearly state that an "Offensive player shall not leave the playing area of the court without returning immediately and cannot repeatedly leave and re-enter the court."
Moreover, the scorer's table has to be informed before any player could get in. A team cannot replace a player in the middle of an ongoing offensive play.
The 2015 Cavaliers
ADVERTISEMENT
Article continues below this ad
Despite breaking the occasional rule, LeBron James carried the Cavaliers to four straight NBA Finals from 2015 to 2018. After losing 4-2 to Golden State in the 2015 finals, the Cavs would come back from a 3-1 deficit to win the 2016 NBA Finals.
LeBron James would claim the MVP after a remarkable Finals showing. And thus, he would finally fulfill his promise of bringing home a championship for Cleveland.
ADVERTISEMENT
Article continues below this ad
Watch This Story: Hilarious Footage of NBA Legend Shaquille O'Neal Sinking On the Golf Course
What do you think of LeBron's rule violation? Let us know in the comments.