LeBron James Once Impressed the Duke of Cambridge, Prince William, Leading Cavs to a Victory vs Kevin Garnett's Nets
Published 06/04/2022, 11:00 AM EDT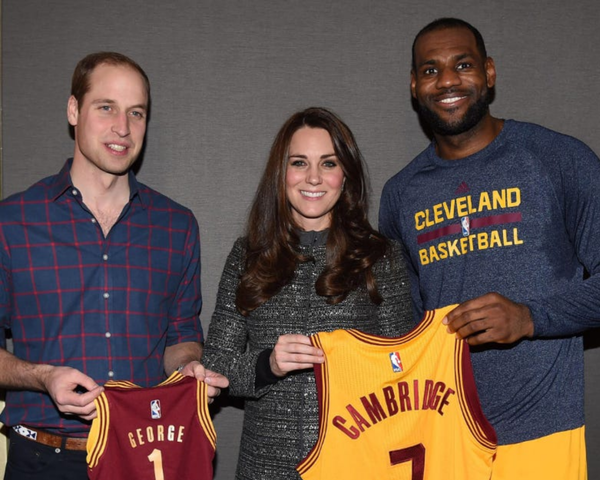 LeBron James is a worldwide sensation, and he has been ever since he stepped on the scene. The NBA saw the rise of a kid from Akron who was absolutely determined to make himself a legend. His time with the Cleveland Cavaliers showed everyone his potential. His time with the Miami Heat proved to everyone that he is one of the legends of the game. Then his return to the Cavs made him one of the greatest ever in the history of the game. 
LeBron also won a title with the Lakers, but his stature, reputation, and greatness were set in stone long before that. He has had legacies with different teams and his legacy with the Cavs started in 2014. Even then, his fan following was such that Prince William made sure to watch James in action when he was in the US at the time. He got to see 'King James' guide his team to a victory against the Brooklyn Nets in New York.
ADVERTISEMENT
Article continues below this ad
Prince William and his pregnant wife Kate attended their first NBA game during a three-day US visit when LeBron James and the Cleveland Cavaliers visited the Brooklyn Nets. The official trip marked the royal couple's first time in the U.S. since their visit to California in 2011. In 2014, the visit was a three-day fundraising circuit. The royal couple enjoyed watching LeBron James. Nets' partial owners Jay-Z and Beyonce also joined them.
WATCH THIS STORY: 5 Teams LeBron has scored most points against.
The Cavaliers visited the Barclays Center in New York to play against the Nets. This was still early in the season. On December 8th, 2014, the Cavs had a record of 11-7, and the Nets had 8-10 before the game. James shined in front of the royalties in the audience.
LeBron James takes charge in a blowout victory
ADVERTISEMENT
Article continues below this ad
The Cavaliers won their 7th straight game of the season. The game was rather a blowout 110-88 victory for the Cavaliers. Moreover, apart from LeBron, both Kevin Love and Dion Waiters gave the necessary push.
LeBron scored 18 points and 7 assists. Kevin Love scored 19 points and got 14 rebounds. Dion Waiters outscored everyone with impressive 26 points. Kevin Garnett, on the other hand was underwhelming as the NBA veteran was playing his second last season.
ADVERTISEMENT
Article continues below this ad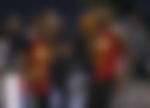 LeBron was not the highest scorer on the day, but he did lead his Cavs side to the NBA finals in 2015. That proved to be the first of 4 consecutive finals they would go on to play.