LeBron James Overtakes Lakers Legend in Another All-Time NBA Record
Published 01/31/2021, 5:30 AM EST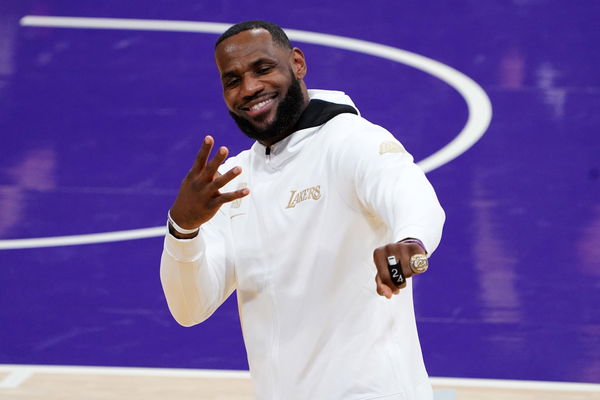 This was just another day in the office for LeBron James. With his longevity, coupled with his greatness as a player, he keeps smashing NBA records and makes new ones for the next generation to surpass.
Last night, the Lakers won a tightly contested matchup against the Boston Celtics (96-95). King James put up decent numbers (21 points, 7 rebounds, and 7 assists). However, this time he is not hitting the headlines for reaching any individual statistical milestone, but something that will also advance his legend.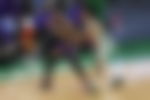 With the win against the Celtics, LeBron recorded the 854th win of his illustrious NBA career. This moved him past former Los Angeles Lakers forward and five-time NBA champion Derek Fisher in the all-time wins list.
ADVERTISEMENT
Article continues below this ad
The list originally placed Fisher in the eighth spot; but now, LeBron occupies that place.
How far can LeBron James go?
At 36 years of age, he is defying all the odds by playing at a very high level. And he doesn't plan to stop anytime soon, as he recently signed a contract extension that will ensure he plays until 2023 for the Lakers. So, how far can he go on this list?
ADVERTISEMENT
Article continues below this ad
First things first, this is headed by none other than Kareem-Abdul Jabbar. He played for over 20 seasons in the NBA and won a combined six championships with top teams – Lakers and the Milwaukee Bucks. So, he has a mammoth 1074 wins to his name.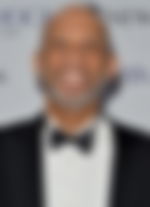 To knock him off his perch, James will need 221 more wins. This means at least a couple of more seasons after the current one to even have a shot at it, in theory. But speaking in more pragmatic terms, he will need to ply his trade in a high-level team for three more seasons.
ADVERTISEMENT
Article continues below this ad
However, the most realistic target for him would be reaching 1000 wins first. That could move him as high as third in the list, which is currently occupied by Tim Duncan, with 1001 wins. Knowing his competitive spirit and willingness to be the best, he will leave no stone unturned in his quest to reach his milestone.