LeBron James Puts Respect on Kobe Bryant's Name By Denying Comparisons with Michael Jordan
Published 01/24/2021, 11:29 AM EST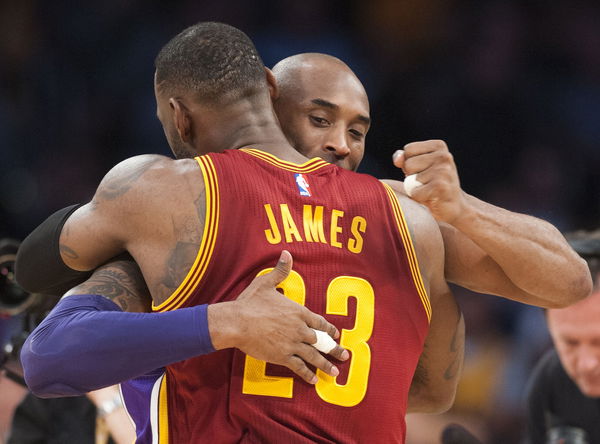 ---
---
LeBron James is just an extraordinary athlete. He makes a mark wherever he goes, and a player like him only comes once in a generation into the NBA. King James admired several players growing up, but his primary inspirations were Kobe Bryant and Michael Jordan. 
ADVERTISEMENT
Article continues below this ad
LeBron James won the 2020 NBA championship to earn the fourth ring of his career. It has been a sublime journey for the Akron native, and he's often compared to the likes of Michael Jordan and Kobe Bryant due to a few similarities in their playing styles.
LeBron James on the resemblance in Kobe and Jordan's game
ADVERTISEMENT
Article continues below this ad
When it comes to the GOAT debate, fans tend to pick Michael Jordan over LeBron or Kobe, based on the fact that he achieved everything before these two did. Moreover, it is often said that it was MJ who paved the way for the Kobe's and the LeBron's of the future! 
Kobe Bryant grew up idolizing Michael Jordan, and the latter took him under his wing till he played in the league. After MJ left, it was Kobe who effectively filled in his shoes and took over the league. 
Kobe developed a similar style to his game that exactly replicated Jordan's, and fans were awe-struck about it. The Mamba had all of MJ's tricks in his belt, and that was his primary motive, anyway- to possess a flawless skillset like Michael Jordan. 
So, LeBron James was recently asked his opinion on Kobe Bryant emulating Jordan's game to get better in the league. Here's what King James replied: 
"I appreciated Kobe's game for Kobe's game. … I respected him for who he was as a player."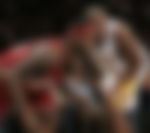 LeBron's early memories of playing against Kobe
As we near the first death anniversary of Kobe Bryant, NBA players are getting emotional in remembering the Lakers legend. Athletes are sharing the memorable experiences they enjoyed with Kobe, LeBron James recently mentioned how he felt when facing the Mamba for the first time in his career. 
For this, we'd have to run back the clock to January 12, 2004, because that was the first time Kobe and LeBron matched up on the court. It ended as a low-scoring game for either superstar, but it was an unforgettable moment for a rookie LeBron James. 
ADVERTISEMENT
Article continues below this ad
"I was just in awe. It's a guy who along with a lot of other guys that was on my wall. … He had a nice collage on my wall," LeBron said about his early memories of facing Kobe. 
Kobe Bryant is no more, but his legacy is now in safe hands. The Mamba pledged his entire career to the Los Angeles Lakers organization and LeBron James is now leading the pack that is hungry to complete back-to-back championship triumphs.
ADVERTISEMENT
Article continues below this ad