LeBron James Rates Cleveland Cavaliers' Recent Moves, Admits of Following His Former Team Closely
Published 01/27/2021, 6:00 AM EST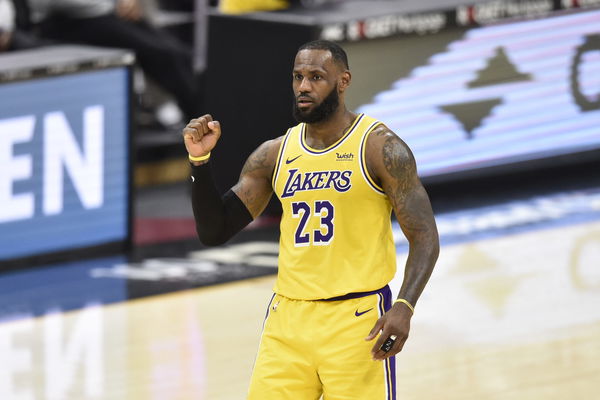 ---
---
It's been nearly three years since LeBron James left the Cleveland Cavaliers to embark on a new journey in the NBA. King James bid an emotional farewell to his boyhood franchise in 2018 and joined the Los Angeles Lakers. But that doesn't mean he's completely forgotten about the Cavs.
ADVERTISEMENT
Article continues below this ad
LeBron James returned to Cleveland to face the Cavaliers on Monday and reminded them just how good he still is. The four-time MVP was simply dominating his former team, but he still holds them in his heart for sentimental reasons. 
Though he's no longer a part of the franchise, Cleveland will always remain LBJ's home. It was an emotional moment indeed when he took on the Cavs wearing a Lakers uniform, but that's just how the league works. 
ADVERTISEMENT
Article continues below this ad
LeBron James always pays close attention to how the Cavs are progressing
James posted a season-high 46-points to mark his grand return and registered his comments on the rebuilding Cavs team afterward. The franchise has not been the same after his departure, and the 36-year-old added a bit of positivity to their ongoing campaign. 
"I always pay close attention to what's going on. I think J.B. has done a hell of a job and they've been drafting well and made a couple trades. You can tell that team is improving," LeBron said after the game. It is quite evident that he hasn't lost interest in following the team, especially after they have young talents leading the team, like he once did. 
"They got some young guards that are very dynamic in Collin and Darius and the rest of them they can build around. They got some young pieces they can put their futures behind. We'll see what happens," he added. 
ADVERTISEMENT
Article continues below this ad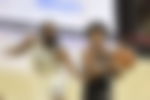 Though the Cavs are 8-9 in the regular season, they're a promising team. No one expected them to pull off back-to-back victories against the Brooklyn Nets, and players like Collin Sexton and Darius Garland are striving hard for the team's success. 
Cleveland suffered a 108-115 defeat against the Lakers, but they have a couple of games against the Minnesota Timberwolves, one each against the New York Knicks and the Detroit Pistons, where they can try and reclaim a better spot in the rankings. 
ADVERTISEMENT
Article continues below this ad