LeBron James Receives 0 Votes As NBA's Best Player From Scouts And Executives
Published 08/19/2021, 12:57 PM EDT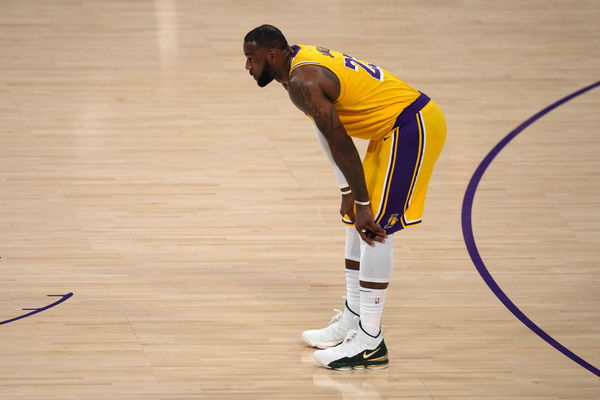 ---
---
Even somebody who isn't an avid NBA fan might not forget to mention LeBron James as one of the best players of this generation. However, it seems like the league's scouts and executives don't share the same opinion. Given, the Los Angeles Lakers didn't have a great season so far but a lot of the credit for that goes to injury issues. But that doesn't mean the man who is often put on the same pedestal as Michael Jordan, will not be considered as one of the best in the NBA.
ADVERTISEMENT
Article continues below this ad
Who was voted for more than LeBron James?
Tim Bontemps of ESPN revealed that Giannis Antetokounmpo and Kevin Durant, both received votes each. This isn't surprising at all considering recent events. After struggling for so many seasons, the lone hero of the Milwaukee Bucks' finally led them to an NBA championship after 50 years.
ADVERTISEMENT
Article continues below this ad
In fact, the popular opinion is that once a superstar is able to achieve this feat of an NBA title, more success comes along the way. Something Giannis might be rooting for as well, just like his fans.
Then comes Kevin Durant, who in the absence of both his best players, James Harden and Kyrie Irving, from time to time, had the Brooklyn Nets surviving games even up to the Eastern Conference Semifinals. If it wasn't for health problems, the Nets might have been the one with an NBA championship and KD would have been to thank for. But his contributions went further from that.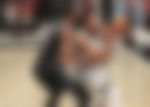 He even led Team USA to win another gold medal at the Olympic Games this year. Despite disappointing performances in the exhibition games, KD's leadership proved vital in significant games that landed them the final gold. With these two players achieving so much, sharing the top player honor doesn't come as a surprise. But LeBron not getting a single vote is shocking to most.
WATCH THIS STORY: How a Pre-NBA Kevin Durant Humiliated LeBron James
LeBron's name was only mentioned
Tim stated, "The only other name even mentioned by those polled was James, though he ultimately didn't receive any votes. It was clear all three stars were on a level unto themselves at this point."
ADVERTISEMENT
Article continues below this ad
Although not having a great season might have played a role, age could also be a factor. The 36-year-old did win the Lakers an NBA championship last year, but he is not at the same level he used to be.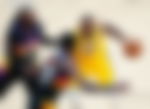 The only thing that might change the opinions of those who cast these votes is another blockbuster season by him and his team. And it is safe to say, the way the offseason has been for the purple and gold, the chances of another title look good. What won't change, however, is that he will always remain the greatest of all time, and a future Hall of Famer. No matter what these votes might say.
ADVERTISEMENT
Article continues below this ad