LeBron James Reveals the Two NFL Offers He Received During 2011 NBA Lockout and How He Still Keeps Those Jerseys
Published 09/27/2021, 10:10 PM EDT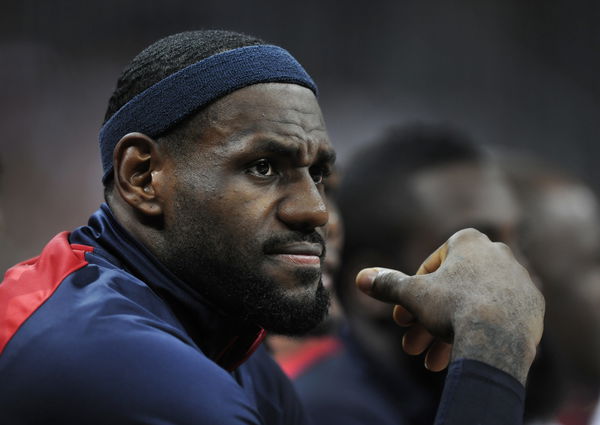 ---
---
Whenever discussing the amalgamation of NBA with NFL, two recent names that come to mind are Allen Iverson and LeBron James. While the former is retired and far from competing, the latter proudly remains. Many still wonder if King James would ever reconsider donning a football uniform ever again.
ADVERTISEMENT
Article continues below this ad
Back in his school days, The Akron Hammer was on the verge of choosing the gridiron over the hardcourt. He was the first-team All-State wide receiver during his time in St. Vincent-St. Mary School. But the course of life took him off that path and pushed him into the balling line and the rest is history. But did LeBron ever think of coming back to football? Yes!
ADVERTISEMENT
Article continues below this ad
LeBron James reveals the NFL offers he had on his table
Back in the year 2011, the NBA went on an infamous five-month lockout from July till December. The CBA expiration negotiations forced a stoppage on the game and left the players with an uninvited off-season. This allowed some NFL names to contact LeBron James and lure him back to the game.
As the L-Train revealed in a recent interview, "That's true, Jerry Jones offered me a contract. Also, Pete Carroll did as well, in Seattle during our lockout time." Now, many already knew that the Dallas Cowboys owner did contact the NBA legend, but the revelation about the Seattle Seahawks head coach is something new.
And yet, Bron had to give up both the offers because his priorities and obligations were different. As he added, "It definitely got my blood flowing again, my mind racing again, thinking about the game of football, been out there on Sundays. But we were able to get a deal done in the NBA and I was back on the court in no time, but I definitely thought about it. But I still got the jersey too, that Jerry and Pete sent me from 2011."
Just imagine if Bron would've taken one of the offers, how hugely would it affect everything.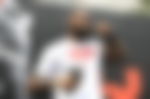 Why does LBJ in the NFL make sense?
Former Packers safety Mark Murphy (also a defensive coordinator at Bron's school), once rated LeBron James along the lines of James Lofton, Jerry Rice, and Steve Largent. He was a gifted athlete and performer and his basketball game points towards the same.
ADVERTISEMENT
Article continues below this ad
LeBron is an elite playmaker, and everyone knows how his vision and passing skills are uncomparable. The 6'8" man has a 44-inch vertical jump and his lob passes are powerful enough to comfortably span the basketball court. Not just as a wide receiver, in fact, he can be more impactful as a quarterback if he chose to get down to it.
Watch This Story
And even today, Bron is fit enough to walk in the shoes of Tom Brady and make a transition if he ever decides to. This will again put him in a comparison with Michael Jordan, who left the NBA for Minor League Baseball in 1993.
ADVERTISEMENT
Article continues below this ad
So what do you think, would Bron ever play pro-football? Help us know your prediction in the comments below.
Watch this story – LeBron James and Other NBA Stars Who Bagged Lucrative Deals as Rookies