LeBron James Rips Reporter After He Questions if Russell Westbrook Was Upset: "Have You Followed Russ Throughout His Career?"
Published 01/20/2022, 9:00 AM EST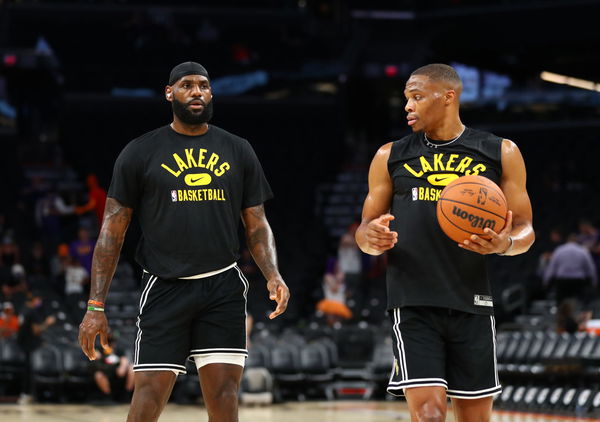 LeBron James and the Los Angeles Lakers just don't seem to catch a break. After an impressive win over the Utah Jazz, which some analysts called their best game of the season, the Lakers lost to a depleted Indiana Pacers on Wednesday. Caris LeVert led the Pacers with 30 points to win 111-104.
ADVERTISEMENT
Article continues below this ad
Along with the loss, LeBron James wasn't pleased with the questions in the post-match press conference. LeBron was visibly frustrated when he was asked about Russ's absence in the last four minutes."Have you followed Russ throughout his career? "Would you think that would bother Russ not being in a late-game?" LeBron said, answering a reporter's question with a question, rather than giving a straight answer.
ADVERTISEMENT
Article continues below this ad
He was also not pleased when he was asked about rumors about his head coach Frank Vogel "If you got something to ask me other than sh*t on somebody, you can ask me." LeBron came out endorsing the LA Lakers coaching staff. He told the media,  "The coaching staff has been great. They've put us in a position to succeed."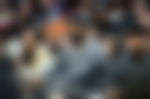 LeBron James was frustrated as the Lakers lose again
ADVERTISEMENT
Article continues below this ad
LeBron had another stellar outing, but he did not receive any support down the stretch. The Lakers didn't rebound the ball well, and this hampered their offense as well. They just couldn't stop LeVert or Sabonis in the end. In the end, the Lakers just couldn't buy a bucket as fell to their 23rd defeat of the season.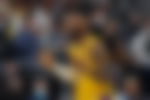 In the fourth quarter, Russell Westbrook was benched as the Lakers tried to come back. He looked visibly frustrated, as his team couldn't create any kind of offense. Russ ended the game with 14 points,3 assists, and 2 rebounds, but he only played 27 minutes.
ADVERTISEMENT
Article continues below this ad
WATCH THIS STORY: Top Similarities between Michael Jordan and Kawhi Leonard
LeBron James led the Lakers with 30 points, but the team just couldn't make any shot down the stretch. The Pacers were carried by 14-2 run led by LeVert. Domantas Sabonis had his 17th career triple-double with  20 points, 12 rebounds, and 10 assists. The Lakers had a 15 point lead and they then let the Pacers come all the way back to tie them up by the end of the third quarter.