LeBron James, Shaquille O'Neal and Other NBA Stars Who Own the World's Best Customized Cars
Published 02/01/2021, 3:00 PM EST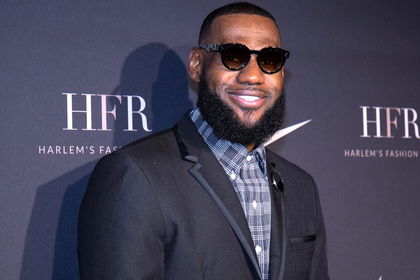 ---
---
It's not a hidden fact that NBA players, at least those who make big bucks, revel in luxury. From Shaquille O'Neal to LeBron James, the A-listers live like royalty. Be it their mammoth villas, huge business stakes, or lavish accessories, these stars enjoy a kingly lifestyle. 
ADVERTISEMENT
Article continues below this ad
But apart from their habitats, what are their most prized possessions? It is their supercars that often seem too technically advanced to be real. But the NBA stars on this list do not just own these expensive vehicles; they've gotten them modified as per their taste. 
#4 Dwight Howard and his CARdom
ADVERTISEMENT
Article continues below this ad
The star center's stardom isn't just limited to a residential kingdom that can house 14 cars in its garage. During his Atlanta days back in 2016, the Superman wanted a Knight XV Truck. To meet this demand, the star went to Toronto to get a handcrafted sports utility vehicle designed by Conquest Vehicles. 
He got exactly what he wanted in a limited edition car that is one of only 17 such models in the entire world. His customized truck's tires can run 80-miles after being shot by a bullet. Moreover, it has 3.2 cm thick windows that can consume the impact from an AK-47 shooting. This luxury on wheels cost him $600,000.
Howard also owns a Purple Rolls Royce that has purple interiors. Why purple? Well, because in Dwight Howard's own words, "I got this purple car because of Thanos." 
#3 LeBron James and his collection
It was on December 20, 2002, just eight days shy of his 18th birthday when LeBron James' mother gifted him his first car. It was a $50,000 pewter colored Hummer H2. Only the chosen one could have owned a vehicle like this in his teenage years. The car had TVs, gaming consoles, and everything a teenager would have wanted.
However, this did not go down well with his university as the Ohio Athletic Association had to intervene and put his amateur status under scrutiny. But that was before his entry into the pro world of the NBA after which his status and life transformed.
On the Unique Show aired in 2008, the owner of Unique Auto Sports presented LeBron James with a customized Ferrari F430. The $200,000 vehicle showcased the LBJ logo everywhere on the car. King James had then said, "I might not get out of it, I might sleep in it tonight."
#2 John Wall and his love for custom cars
The former Wizards point guard, John Wall, has always been fond of modified vehicles. He had gotten Dreamworks Motorsports to customize six cars for him, very early in his spending days.
Later, he bought a Mercedes G-550 4×4 and got a camouflage wrapping done on it. He also got a fully customized paint and stereo system, among other things, to upgrade the car. The updated price of the car was never revealed, but a precise assumption calculated it to cost around $200,000.
#1 Shaquille O'Neal and his glitzy collection
This man is the ultimate king of the list. He owns a $28 million home that has a garage that can house 17 cars. One of his most prized possessions is the Silver Lamborghini Gallardo. Motor Authority made sure Shaq could fit in the car, and to achieve that, they tweaked the aerodynamics. They strategically changed the size of its roof and doors in a way that would allow Shaq to breathe easily. This breathing space cost him $4,17,000!
ADVERTISEMENT
Article continues below this ad
He also owns a 1999 F355 Ferrari Spider. The 7'1" center player had to get the car's roof cut off in order to accommodate his stature. After that crazy modification, Shaq had proudly said, "Most 7-footers can't fit into sports cars, but I can."
Another addition to the massive list is the Mercedes Benz S-Class. West-Coast Customs rebuilt it and gave it a convertible top. The big-brother of that car is the F650. The modification alone cost him an additional $60,000. But that's peanuts for the big man.
Another entrant to the coveted list is the 2001 Chevrolet G1500. Custom Crafted Cars filled the car with Superman logos and equipped it with an X-Box inside to make it Shaq-worthy. Still hungry for more, The Big Shamrock bought a terminator themed car with satellite navigation/TV inside it. The cheapest car he has ever owned cost him $30,000. 
ADVERTISEMENT
Article continues below this ad
Read also – How Shaquille O'Neal Continues to Beat Michael Jordan & Other NBA Greats Off Court