LeBron James Shares Unique List Where He Overtakes Tom Brady and Kobe Bryant
Published 12/11/2021, 11:00 AM EST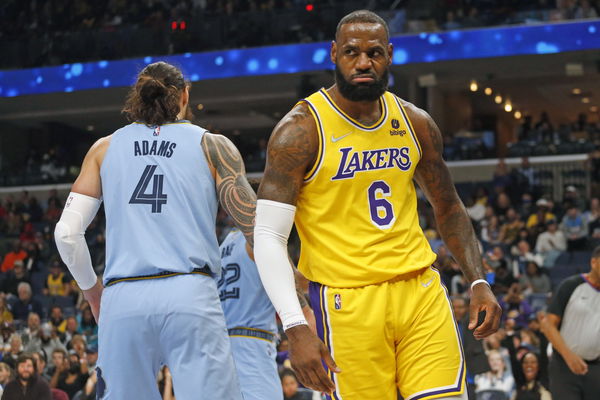 NBA fans all over the world are familiar with LeBron James' illustrious achievements. The Los Angeles Lakers star has entertained NBA fans since the start of his NBA career in 2003. It is no surprise then that LeBron is the talk of the NBA world on most days. LeBron recently posted a non-sport stat pertaining to the social media world that includes LeBron himself.
ADVERTISEMENT
Article continues below this ad
LeBron took to his Instagram story to repost an Instagram post by 'Uninterrupted'. The post detailed the most tweeted about male athletes on Twitter for the year 2021. LeBron unsurprisingly ranked first on the list with the post's caption reading, "Culture changers. History makers. Mavericks. Legends. Champions. No question these men lead the conversation in 2021."
 

View this post on Instagram

 
ADVERTISEMENT
Article continues below this ad
Some other notable and famous athletes on the list included Kobe Bryant, Tom Brady, Kyrie Irving, and Aaron Rodgers. NFL superstar Tom Brady and Los Angeles Lakers legend Kobe Bryant surprisingly ranked at the second and third positions, respectively. Irving ranks fourth while another NFL star Rodgers ranks fifth.
LeBron is a four-time NBA champion who started his NBA career in 2003 with the Cleveland Cavaliers. The Lakers talisman has displayed his playmaking abilities alongside his scoring ability time and time again on the basketball court. The NBA named him the NBA scoring champions in 2008 and then the NBA assists leader in 2020.
LeBron's recent NBA title win came in 2020 with the Lakers.
ADVERTISEMENT
Article continues below this ad
LeBron James leads Lakers against Oklahoma City Thunder
The Los Angeles Lakers cruised past a dismal Oklahoma City Thunder side in an away game victory. The Lakers dominated the game and finished with a final score of 116-95 against the Thunder at the Paycom Center. Lakers' talisman LeBron James enjoyed an exceptional individual performance while the Lakers improved their record to 14-13 for the season.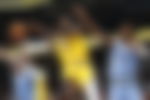 LeBron scored 33 points and recorded 13-of-20 shooting while Avery Bradley added 22 points for the Lakers. Tre Mann led the OKC Thunder, scoring 19 points as Josh Giddey scored 12 points. The Lakers will return to their home arena, Staples Center, as they host the Orlando Magic next.
ADVERTISEMENT
Article continues below this ad
Watch this story: From Matt Nagy to Joe Judge; Five NFL Coaches Whose Jobs Might be at Risk