LeBron James Shows Off His Friendship With a Different Michael Jordan
Published 10/10/2021, 9:36 AM EDT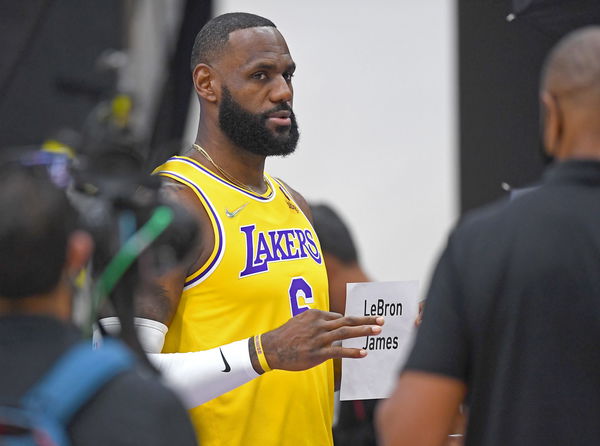 ---
---
The NBA has arrived at a beautiful milestone as they celebrate their 75th anniversary. After decades of keeping fans engaged and making them fall in love with the game of basketball, they decided to make and release a short film that would pay homage to this long journey. 'Welcome to the NBA Lane' encapsulates how certain legends back then, now and even later, contribute to the league's history. However, seems like the hype already around it wasn't enough. Michael B. Jordan and LeBron James in the promo added on to the craze.
ADVERTISEMENT
Article continues below this ad
LeBron James and Michael B. Jordan's hilarious scene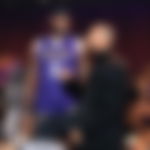 ADVERTISEMENT
Article continues below this ad
In this short film, Jordan is going to be playing the 'Hoopbus' driver, giving a tour of the neighborhood. Apart from many other NBA legends like Kareem Abdul-Jabbar, Dwyane Wade, Magic Johnson, Russell Westbrook, and many others, LeBron James is also starring in it. So with the promo of 'NBA Lane' out, Bron and Michael B. Jordan shared a clip of their scene on their Instagram stories too, highlighting their bond.
The lay of the land is LeBron and Jordan at first just exchange greetings. But when Michael noticed LeBron growing something in a garden right in front of them, he asked, "That's how you're planting your seeds?" LeBron responded, "Yeah man, I promised to set up for the next generation."
Cut to, school kids are seen gathering in front of the bus. Then LBJ points towards to garden and allowed Jordan to take some of it. He even warned, "But not too much though." However, Michael does the exact opposite, picked up and left with a big plant instead. While exiting he said, "Keep up the good work! Next generation, man. See ya!", leaving the Lakers star confused.
WATCH THIS STORY: His Attempt to Recruit LeBron James to the Philadelphia 76ers, Wanting to Date Rihanna and Other Secrets About Joel Embiid You Must Know!
A beautiful way to remember the league from its birth
ADVERTISEMENT
Article continues below this ad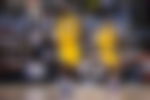 It's important to remember your roots and this short film will help do that for those who are soon to join the league and those who already are a part of it. And it's a better way to help fans become a part of those memories, helping them live them in a creative way.
Watch This Story
With the upcoming 2021-22 just a while away from kicking off, this will definitely give fans an even bigger push to support the players and teams they love and have loved since forever.
ADVERTISEMENT
Article continues below this ad