LeBron James Shuts Down Critics After Lakers vs Celtics: "I Feel as Young as I've Ever Been"
Published 12/08/2021, 6:30 AM EST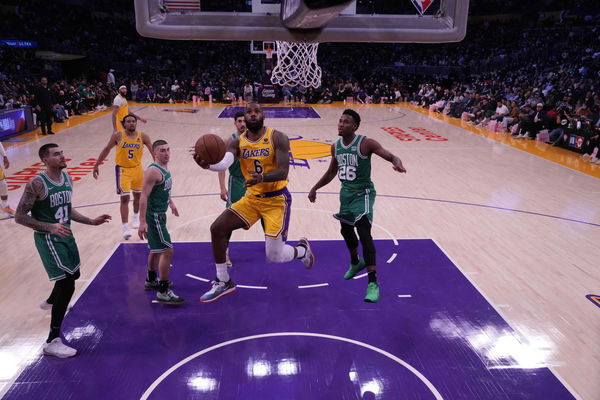 It isn't easy to be LeBron James. While it looks like it's all glitz and glamour for the Los Angeles Lakers superstar, that's hardly the complete story. More than followers and fans, James has an army of haters that wait for him to mess up. No matter how much he has done for one organization, one small slip up, and the bashing begins. Something similar happened when the purple and gold outfit recently lost to the Clippers.
James' poor defense in that matchup is all it took for Twitter to show hostility towards him. Nobody stopped to think even once that this was a superstar recovering from a strenuous abdominal injury. All they focused on was that he didn't live up to the name of being 'Chosen One'. How can one do that every single game?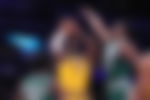 However, their next showdown was the perfect chance for Bron to shut everyone down. Not only was this a matchup against their long-time rivals, the Boston Celtics, the Lakers really needed this win. And it is safe to say that he showed up. Of course, the entire team was great in the first half, but the second half completely belonged to James, who outshined the Celtics' superstar Jayson Tatum with his 30 points.
ADVERTISEMENT
Article continues below this ad
After successfully grabbing a 117-102 victory against Boston, LeBron subtly had much to say about his critics. He stated, "I don't get involved on how many minutes I played, or how many days off. I don't confine to that. I think when you think negative thoughts and have negative energy, it just creeps into your mind. I feel as young as I've ever been."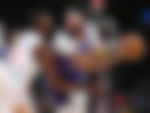 LeBron James' supporting cast also did their job
Something the Lakers fans haven't seen quite so often is the entire trio balling out. Apart from Bron's stellar performance, Anthony Davis and Russell Westbrook also did their job.
ADVERTISEMENT
Article continues below this ad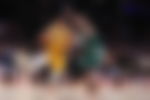 While AD's defense was a class apart, grabbing 16 rebounds, Westbrook was a force to be reckoned with on the offense. He ended the night with 24 points and 11 assists.
The Celtics had a perfect start to the game, with Tatum already fired up. However, it was in the third quarter, that the purple and gold outfit truly took it away from them.
ADVERTISEMENT
Article continues below this ad
The only problem so far with the Lakers has been consistency. If they continue to take this momentum to other games, they could pull themselves up from their disappointing record and finally be worthy of calling themselves playoff, if not title, contenders.
Watch this story: 5 times NBA players were caught cheating on LIVE TV