LeBron James Slams "Racist" Boston Celtics Fans in Brutal 4 Word Message
Published 07/16/2022, 11:34 AM EDT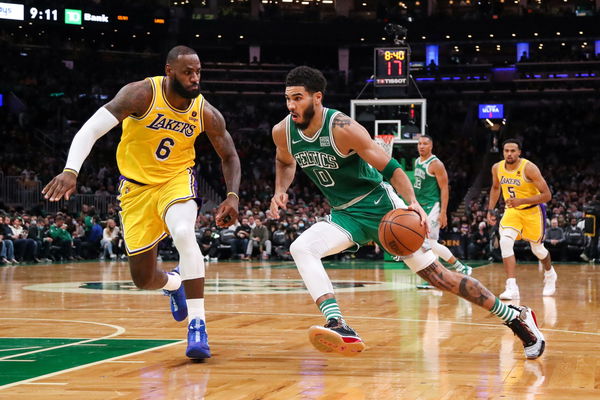 Los Angeles Lakers star LeBron James has dominated most of the teams in the NBA. However, there are certain teams who have a fiery relationship with King James. Boston Celtics are one of those teams.
Since he burst into the scene, LeBron has had many memorable matchups against the Celtics. Interestingly enough, Paul Pierce, who is regarded as LeBron's biggest rival, belonged to the Celtics.
Not only the team and the players, but the fans also seem to get under James' skin. In a recent interview, LeBron was asked about which away fanbase he doesn't like. James wasted no time as he immediately answered 'the Celtics'.
ADVERTISEMENT
Article continues below this ad
Moreover, he has a reason behind his hate for Boston fans. Apparently, they are racist, according to James and also the other panelists in the interview. LeBron said, "they racist as f**k."Considering the many memorable matches LeBron has played against the Celtics, the hate for the fans and the teams is understandable.
LeBron James- The Celtics' biggest nightmare
NBA legend LeBron James and the Boston Celtics go way back. His rivalry with the team started with his rivalry with Paul Pierce, one of the biggest stars in the NBA during that time.
It all started way back in 2003. LeBron was in his rookie season and he seemed to hype his bench up. According to Kendrick Perkins, "Paul is talking big noise to the Cavs bench…Paul actually spits over there at the bench."
ADVERTISEMENT
Article continues below this ad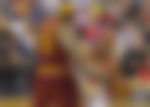 This wasn't taken well by King James as he took it personally. Paul Pierce turned into one of his fiercest rivals and their rivalry spanned their time in the NBA.
Moreover, his 2018 Eastern Conference Finals performance against the Celtics is widely regarded as one of his greatest performances ever. The Cavs were down 2-0 which fueled LeBron to help his team beat the Celtics 4-3. He averaged 33.6 points, 9.0 rebounds, and 8.4 assists during the series. 
ADVERTISEMENT
Article continues below this ad
WATCH THIS STORY: Michael Jordan vs LeBron James: How Many 40 Point Games Do The GOATs Have?
What is your favorite performance of LeBron James against the Celtics? Let us know in the comments down below.
Edited By: Pritam Priyedarshi