Lebron James Uses Peaky Blinders Reference as Kevin Love Forgets to Send Love to Kyrie Irving
Published 07/31/2021, 3:57 PM EDT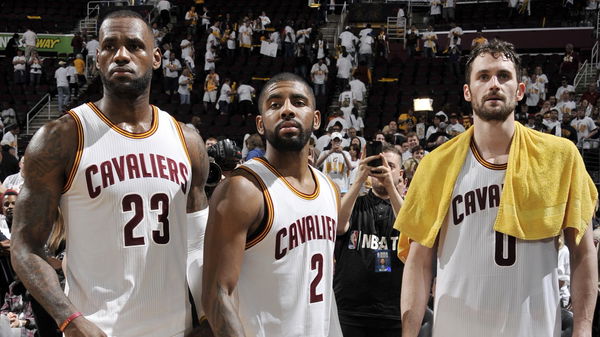 ---
---
The NBA is arguably the greatest collection of soap opera. In fact, it has been the epicentre of drama in the sports world for the last 3 decades. Following moments like the Jerry Krause-Bulls saga in '98, or the LeBron James Kyrie Irving tussle, the league has seen levels of entertainment that television just can't deliver!
ADVERTISEMENT
Article continues below this ad
It was a nostalgic Saturday for the Cavaliers former champion Kevin Love, the last remnant of the historic 2016 championship run. And in a moment of adoration and recognition, Love knowingly or unknowingly sparked the NBA's latest controversy. While Love's angle forms the latest chapter in the LeBron-Kyrie saga, it certainly outlined where his loyalties lie.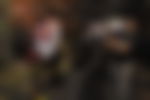 ADVERTISEMENT
Article continues below this ad
Are Love's loyalties toward LeBron James
Kevin Love took to twitter today, to recognize his brothers of sorts from the Cavaliers, all of whom were present on the Cavs in 2016. Love showed James, J.R. Smith, Tristan Thompson, Channing Frye and Richard Jefferson all the love (yes, pun intended). The tweet indirectly drew attention to the bond they forged in the moments of battle from 2015-2018.
But, Love forgot the 1 member who arguably made the biggest shot in NBA Finals history! Kyrie Irving, #2, Robin to LeBron's batman. Was this an intentional omission, or was it a genuine brain-fade? While most believe the former, it could be a simple slip up.
However, is there something more than what meets the eye with what went down within the Cavaliers locker room following the 2017 NBA Finals? Up till now, all signs pointed toward a growing sense of resentment between James and Irving.
But, what if it was nothing to do with James, and with Kevin Love instead? Could a strong bond between James and Love have been the last straw leading up to Irving's departure?
Kevin Love blasts Kyrie Irving for calling members of the media "pawns"

"Calling anybody a pawn is a sure sign of disrespect. I'm not a divisive person."https://t.co/wxES1W6DHa

— NBA Central (@TheNBACentral) December 11, 2020
Clearly, Love and Irving haven't always seen eye to eye. Was such a trigger the actual story behind Kyrie leaving a championship contender in Cleveland?
LeBron's peaky response
James responded to the tweet, insinuating that the bond the teammates still share mirrors that of popular show Peaky Blinders. James tweet was apt, as the Cavs were a team with immense belief, that ran all the way from coaching, and throughout the roster.
Was James referring to betting on themselves in the 2016 NBA Finals? Or was the King taking subtle jabs at Irving, who arguably quit on the Cavs when James' intentions for the coming season were clear? Having been through hell and back, James and Love have ridden the storms together.
Could Love see himself don the Purple and Gold this season as he aims to be bought out this season?
ADVERTISEMENT
Article continues below this ad
A bitter end to a fairytale
Who would've thought that the Cavaliers historic feat en route to a championship would see such chaos in its aftermath. Having gone to a 3rd straight Finals, Cleveland looked primed to run it back yet again. And run it back they did, but just without Kyrie, who left to Boston search of a bigger role.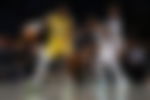 ADVERTISEMENT
Article continues below this ad
Ironically though, Irving hasn't been to the Finals since! Could this coming season finally deliver on the trailers it's been serving up in the Lakers Nets rivalry? With both teams loaded, they look set for a Finals matchup in June 2022.
Watch this story – From Attending The NBA Finals To Awarding Michael Jordan A Medal Best Barack Obama NBA Moments