LeBron James Vibes to Nas' 40 Side As He Takes Another Shot at Haters
Published 08/20/2021, 10:15 AM EDT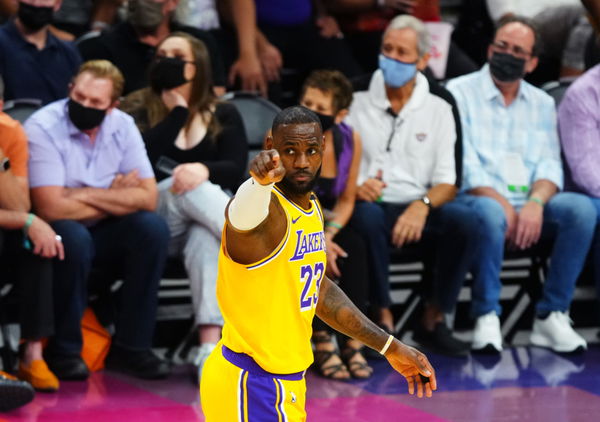 ---
---
LeBron James, aka 'The King' is one of, if not the greatest basketball player to step on the hardwood. A 4x Champion, 4x Finals-MVP, 4x MVP, 10 Finals appearances with 13 All-NBA First Team selections, James is a savant, a cultural icon of the modern era, perhaps the true successor to none other than Michael Jordan!
ADVERTISEMENT
Article continues below this ad
And while he has nothing left to prove on the basketball court heading into his 19th season, James admittedly will head into the coming season with some extra motivation. With seeds of doubt over LeBron's ability as a Top-5 player in the NBA, it looks like the #WashedKing narrative has resurfaced.
But, last time around, that din't end well for James' critics, as he came back with a vengeance, making a case for the MVP, and steamrolling his way to a 4th championship! That said, here we are once again. LeBron's heard all the slander, all the doubt. And, he's already up at 5AM heading for a workout!
ADVERTISEMENT
Article continues below this ad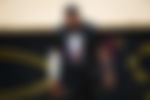 Despite having averaged 25 points a game for 17 straight seasons, a consistent MVP candidate, the player of the decade James is back in the lab.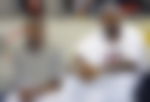 On his way, LeBron took to Instagram, posting a story vibin' to 40 Side by NAS, riding through the streets of Hollywood.
LeBron James – A 'revenge szn' next for the #Washed King
It's not like LeBron needs any extra motivation as it is. With him going head to head against his idol in MJ for the GOAT crown, this will be an added incentive. And while father time may catch up to LeBron, given his investment on his body, his commitment and hunger to win, he won't be slowing down soon.
Bron responds to receiving no votes from polled NBA executives and scouts for the best player heading into next season

KD and Giannis were voted No. 1 🍿 pic.twitter.com/83DTMJFmSO

— Bleacher Report (@BleacherReport) August 19, 2021
This is a clear snub, a 'shot' if you will at a player who wasn't at his best this year. A selective opinionated survey not displaying the accurate picture, the 0 votes narrative has swung opinions again. LeBron din't seem too happy, as he hit back at his critics. One common thing about the great ones, they always bounce back!
James, while not the same athletically, has an IQ like none other. And given his ability to lead a team, and facilitate the offense, it will be interesting to see how star the system will bring PG Russell Westbrook into the mix.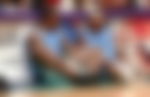 Also, this is not the first time James has sounded off on Twitter regarding the recent criticism that has surfaced surrounding him and the Lakers. Posting shots from a recent practice with Russ, James was sending a message.
And while some of the criticism is not wrong, when regarding the age of this roster, none of these players look like absolute burnouts at this point in their career. Hence the question – is age an overrated factor? Only time will tell!
Triple Double King
ADVERTISEMENT
Article continues below this ad
It's like LeBron James once said "my mamma told me – don't talk about it, be about it." Thus, as he embraces the #WashedKing tag having received no votes for the best player in the world, don't be too surprised if he comes out averaging a Triple Double next season!
ADVERTISEMENT
Article continues below this ad
With doubt fuelling James' drive, Laker Nation will be up and excited, waiting for yet another MVP/title season from the King.
WATCH THIS STORY: The Weirdest Things That Carmelo Anthony and Other NBA Players Have Bought