LeBron James vs Michael Jordan vs Stephen Curry Net Worth Comparison – Which NBA legend is Richest Right Now?
Published 08/22/2021, 3:00 PM EDT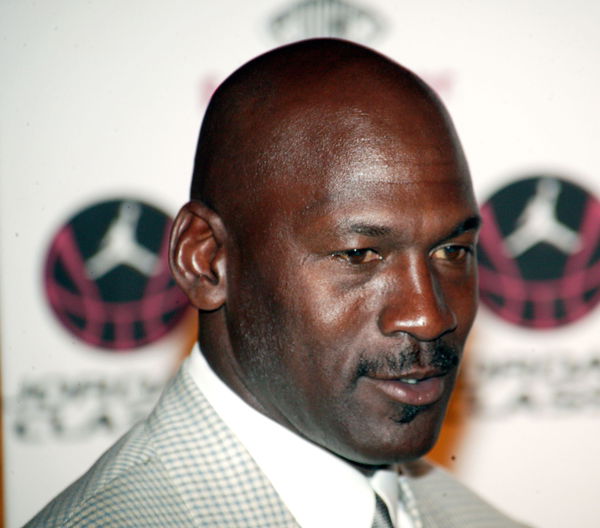 ---
---
While they're putting up some big numbers on the scoreboard, NBA players make big bucks doing it. And not just by doing that, their off-court venture probably bring home more money than anything else. So, let's look at two of the NBA's best players right now, LeBron James and Stephen Curry, along with one NBA legend, Michael Jordan. These three superstars have led their teams to places nobody could have imagined and have made money doing it. But if one had to guess, out of these three, who do you think is richer? Let's find out.
ADVERTISEMENT
Article continues below this ad
Stephen Curry net worth
The best shooter in NBA history is a player that also made his impact in the league through his three-point shooting, in fact, revolutionized it. As of now, his net worth is $160 million. At first, Steph did not attract many brands and hardly got any offers for endorsements. So, his income was $3 million a year in total, at least during his first few seasons.
ADVERTISEMENT
Article continues below this ad
But now, he is one of the highest-paid athletes. How? Spending his entire career with the Golden State Warriors and bringing them three NBA championships did the job. He had deals pouring in, so now he earns $50 million a year, plus $30-$40 million from endorsements. He has joined forces with big brands like Nike, Under Armour, and TCL's line of "Palm" phones.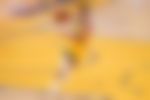 WATCH THIS STORY: From Nike to Liverpool FC: LeBron James' Best Investments That Made Him a Billionaire
LeBron James net worth
It wasn't too long ago when LeBron James was reportedly the only active NBA player to become a billionaire. Well nobody would believe otherwise, consider Bron's lucrative contract with the Los Angeles Lakers and entrepreneurial life outside. Just recently, his film 'Space Jame 2: A New Legacy' hit theaters and was a box office hit.
But it seems like this estimate was a little premature. Because Forbes recently revealed that although still a lot of money, Bron's net worth is a little less than a billion. It stands at $850 million. Of course, if one calculates his career earnings in the NBA and endorsements, he has earned more than a billion during his 18-years in the league, but after taxes, expenditure, and investment returns, it falls below a billion.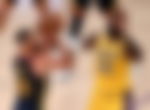 Michael Jordan net worth
While Bron is always compared to Michael Jordan in every aspect, the empire MJ set up is one that nobody can probably achieve. From getting six straight NBA championships, to actually earning more off the court, than on shows that Jordan's mind is made for business.
ADVERTISEMENT
Article continues below this ad
With his latest, 'Last Dance' venture giving his brand an even bigger platform, his net worth as of now is $1.6 billion. Can you imagine that this is still $500 million less than what was reported in 2020. Despite the fact that his expenditures include things like buying the fanciest cars, watches, building mansions, a gold course, and whatnot. Imagine how much more this could have been if these expenses weren't there?
But of course, Jordan has always had a taste for an expensive lifestyle. And why shouldn't he? He has earned every bit of it. It is clear that Steph and LeBron don't even hold a candle against Jordan's earnings. Although for LeBron, this feat might not be the most impossible, Steph has a long way to go before he can be anywhere near this.
ADVERTISEMENT
Article continues below this ad