'LeBron Would Pick Michael Too': NY City Rapper Picks His LeBron James vs Michael Jordan
Published 03/03/2021, 5:00 AM EST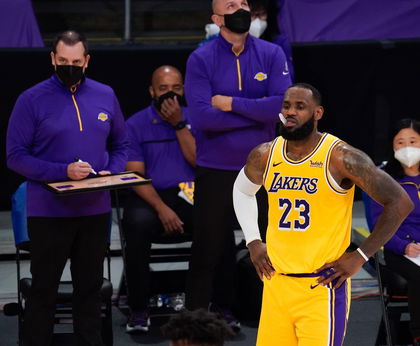 ---
---
LeBron James is going inhumanly strong for a 36-YO and is producing no signs of slowing down. Even after such a small season break, the 'Akron Hammer' is showing up every single night as if to make a statement. No wonder he is chasing Michael Jordan, even if he does not admit that to his own self.
ADVERTISEMENT
Article continues below this ad
With every major accomplishment of Bron, the GOAT conversation is getting juicier, and an American rapper has now entered the debate. 
Damon Dash picked his clear favorite among the two champions
ADVERTISEMENT
Article continues below this ad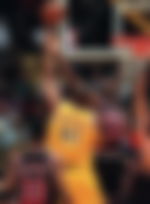 Damon, 49, is an established rapper and a sound entrepreneur who is now working out of LA. Apart from his knack to scout the best of the talent for producing record labels, he is also a keen NBA follower. In a recent interview, he first talked in-depth about his admiration of Brooklyn Nets' Kyrie Irving and then discussed the GOAT in the league.
The popular rapper joked, "Michael because I like his sneakers better." But he soon changed gears and actually expressed, "I'm from the age of Michael. I admire LeBron. He's the man, and he does his thing, and I also particularly how he is with his kids; so I love that but, it's just Michael Jordan. I'm sure that LeBron would pick Michael too…" 
That he mentioned how LeBron's kids and how he is raising them, particularly working with Bronny's hooping skills, is commendable. But he later added something about MJ that was rather surprising. The State Property fame further said, "he's [MJ] not the person that I liked the most as a person, you know what I'm sayin'? But he still was the essence of who he was and what he meant as a child to me. And again what supersedes all of that is the rings."
When LeBron James surprised the world by picking his favorite player
LeBron entered the NBA just as Michael Jordan hung his sneakers. The L-Train played against players like Kobe Bryant, Allen Iverson, Shaquille O'Neal, Vince Carter, Tim Duncan, Dirk Nowitzki, Pau Gasol, and Chris Paul among others. But none of these names became his favorite as per an old interview.
ADVERTISEMENT
Article continues below this ad
Back in 2015, LeBron James had started his second stint with the Cavaliers alongside Kyrie Irving. And during those days, he gave an interview where he selected James Jones as his top pick.
"He's my favorite player of all time. I told J.J., as long as I'm playing, he's going to be around," James said. "He's not allowed to stop playing basketball. So, I'm going to make sure I got a roster spot for him. I love him. He's the greatest teammate I've ever had."
James Jones played with Bron in the Miami Heat as well as in the Cavs. He averaged 5.2 points in his career at 40.1% three-point shooting and retired from the sport in 2017. His figures might fail to explain his worth, but the players like Kevin Love and JR Smith also loved his presence.
ADVERTISEMENT
Article continues below this ad
Read also – LeBron James Reveals His 2nd Favorite Player of All Time: Who is He and Why is He So Special?