'LeBron's Not Gonna Win': NBA Analyst Explains Why Luka Doncic Will Win MVP
Published 12/21/2020, 7:00 AM CST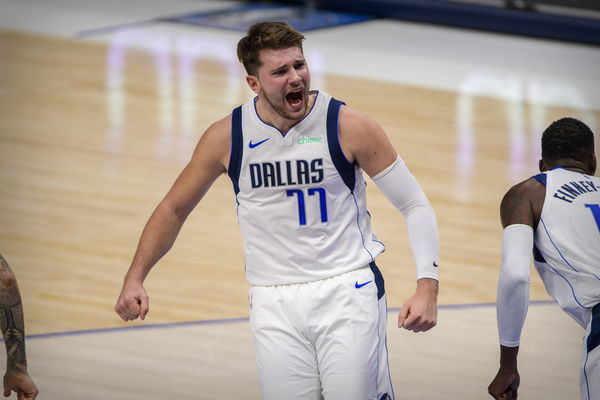 ---
---
Luka Doncic is the apple of everyone's eye in the NBA. After his heroics last season, fans expect even bigger things for him. Many analysts, fans, and pundits are already declaring him as the favorite win the 2021 NBA MVP Award.
ADVERTISEMENT
Article continues below this ad
Nick Wright is on Luka Doncic bandwagon too
Popular sports TV personality, Nick Wright, is also putting all his money in the Slovenian's basket.
ADVERTISEMENT
Article continues below this ad
"Luka is going to be the league MVP."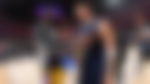 He believes that there are four standout players in the NBA who can clinch the gong next season. So he began to cross them out one by one in favor of the Mavericks' star. Coming to 'King James' first, he said –
"When it comes to MVP, LeBron's not gonna win it. I don't know if he's going to play enough. They are done letting LeBron win MVP, he will win Finals MVPs instead."
Then came his partner in crime, Anthony Davis. But nobody will anoint him the MVP of the league when he isn't even the MVP of his own team –
"It's just hard for voters to be like 'I am going to vote for a guy who I believe in my heart but isn't the most important player on the team'. So that's two of your best four players in the league crossed out."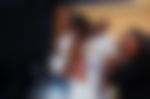 Finally, coming to the 'Greek Freak', he is making more valid points. Nobody since Larry Bird has won the award three times in a row. And he did the 3-peat only because he won the NBA Title with the Celtics in between. However, Giannis is yet to prove he's a winning player.
ADVERTISEMENT
Article continues below this ad
"Giannis is out! Giannis could average 40,15 and 8… if I don't look at Bucks as the massive overwhelming favorites, I don't understand the numbers, as people were trying to tell me last year. There's no chance he's winning it again."
Hence, it leaves the 2019 Rookie of the Year as the leading contender for the prestigious award, "Like Luka vs LeBron. Luka's gonna average better everything than LeBron in the regular season. Last year, he averaged more points, more rebounds, and almost as many assists… So I think Luka is going to be the MVP."
ADVERTISEMENT
Article continues below this ad
But how far can he really go this season? He still has some upside. His 3-point shooting was below average last year. If he backs with a more efficient jumper, he will rule the league, at least in the regular season.