"LeBum Will Ruin Him": NBA Fans Go Wild as LeBron James' Former Teammate Rejects Lakers Head Coaching Job
Published 05/23/2022, 12:53 AM EDT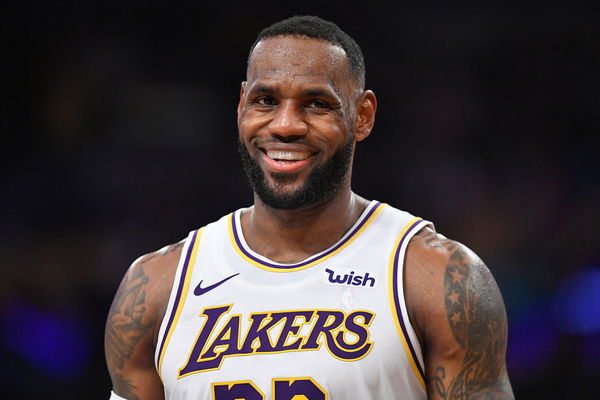 The Los Angeles Lakers are in full swing to find a head coach for LeBron James and crew. They have been conducting interviews for some time now and have called in over a dozen candidates. The Lakers have even called in Phil Jackson to help out in finding a new head coach. However, not all the candidates are excited about coaching the Lakers as one candidate rejected even an interview with the team.
And that is no one other than Juwan Howard, the coach of Michigan. The Lakers reached out to Howard but he said that he was not interested in pursuing the opportunity. This was surprising that he chose to decline as he had played with LeBron James and won titles with him. He even spent some time with the Lakers general manager Rob Pelinka and it seemed like a natural fit. Instead, he chose to remain at Michigan where he will coach both his sons next season.
ADVERTISEMENT
Article continues below this ad
NBA Fans go nuts as a former teammate of LeBron rejects the Lakers Head Coach job
The NBA fans went beserk to see that Howard rejected the chance to coach the Lakers. It would have been fine if he attended the interview and then rejected it, but not even coming for an interview was very surprising. But this didn't matter to the fans who mercilessly trolled LeBron and the Lakers. Here are the best reactions;
For those of you wondering how Juwan could turn down the Laker's job. He has earned over $150M during his NBA career, so the money isn't a draw. He is revered at UM, so why take on stress of Lebron James and LA media and lastly 2 of his 7 kids by 6 women are coming to AA next yr.

— Scott Bell Translator (@BellTranslator) May 22, 2022
so he is only staying to coach his sons? i thought the nba has moved on from hiring former college coaches (even ones who are former nba players) bc the last handful of college coaches failed in the nba

— Cyro Asseo (@CyroAsseo) May 22, 2022
He's not trying to take a step back in his career sorry Lakers

— boston (@PatsSoxCeltics) May 22, 2022
This totally sounds like Lakers move. He did nothing to deserve a pro job. Next they talking to Penny Hardaway? He's a former player and big name and has as much of a resume as Memphis coach as Howard does.

— J C (@bigjccincyfan) May 22, 2022
Literally nobody wants to coach the lakers😭

— Goob (@CapalotGoob) May 22, 2022
No one wants to touch that franchise

— ashy jr (@a_boro13) May 22, 2022
michigan is better than lakers 😹😹😹😹😹

— ssohrules (@SneedLocks) May 22, 2022
ADVERTISEMENT
Article continues below this ad
WATCH THIS STORY: Which WNBA stars can play in the NBA? 
The Lakers have reportedly shortlisted three candidates
Even though the Lakers have called in over a dozen candidates, they have reportedly shortlisted three. And those three are Bucks assistant Darvin Ham, Warriors assistant Kenny Atkinson and former Trail Blazers coach Terry Stotts.
ADVERTISEMENT
Article continues below this ad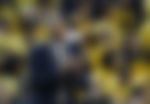 Darvin Ham has never been a head coach but he is very well respected in the league. Terry Stotts has been out of a job but he led the Trailblazers to the playoffs for 8 straight years. Kenny Atkinson was the coach of the Brooklyn Nets and he was an integral part of their revival. Whoever gets the Lakers job will have their hands full as they need to deal with three superstars. More importantly, they need to find a way to fit Russell Westbrook in the lineup.