'Legend in the Game' – Pelicans' Zion Williamson Shows Respect to Saints' Legend Drew Brees After His Retirement
Published 03/15/2021, 4:30 PM EDT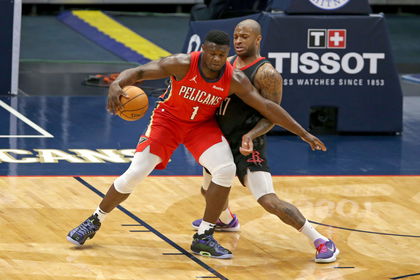 ---
---
Zion Williamson is the crown jewel of New Orleans. The young prodigy is the focal point of an exciting young core for the New Orleans Pelicans.
ADVERTISEMENT
Article continues below this ad
Williamson is tipped to be one of the next faces of the NBA in the coming year. The Pelicans know what they have in him. However, Williamson paid his respect to another New Orleans legend.
Zion Williamson pays tribute to Drew Brees
ADVERTISEMENT
Article continues below this ad
Zion Williamson spoke to the press after the LA Clippers played the New Orleans Pelicans. He paid his respects to Drew Brees and called him a legend in the sport of football. Williamson revealed that Brees gave him some valuable advice when he joined the New Orleans Pelicans, and those are words that he sticks by to this day.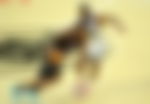 "He's a legend in the game, I think everybody knows that he's a legend. He gave his heart and soul to the game. I know a lot of people are sad to see him go.  Drew told me I think the truest thing anybody has ever told me, my first game in New Orleans – you love your city, they'll love you right back. Whenever new people come and visit, that's the same thing I tell them. That's the kind of influence he's had on me." 
Williamson aiming to be a NOLA legend – like Drew Brees
Much like Williamson now, Brees joined the Pelicans with great expectations. And he ended up delivering on all those expectations when he won the New Orleans Saints the Super Bowl. Brees is a New Orleans legend, and Zion Williamson will be hoping to achieve the same status by the end of his stint in New Orleans.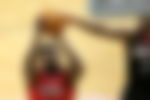 Since his arrival, Williamson has been one of the most exciting prospects in the NBA. Many believe that he, along with Brandon Ingram and Lonzo Ball, form an exciting young trio that could lead them to the NBA championship.
ADVERTISEMENT
Article continues below this ad
This season, Williamson became an All-Star for the first time in his career.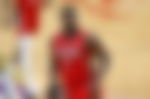 ADVERTISEMENT
Article continues below this ad
Can Zion Williamson emulate Drew Brees and bring a title to New Orleans? If Williamson continues to develop the way he does, the New Orleans Pelicans will be confident about their chances at an NBA championship. However, they will need to surround him with the right players if they want to capitalize on their talents.