Legendary American Paralympian Once Schooled Michael Jordan in Basketball
Published 09/06/2021, 4:00 PM EDT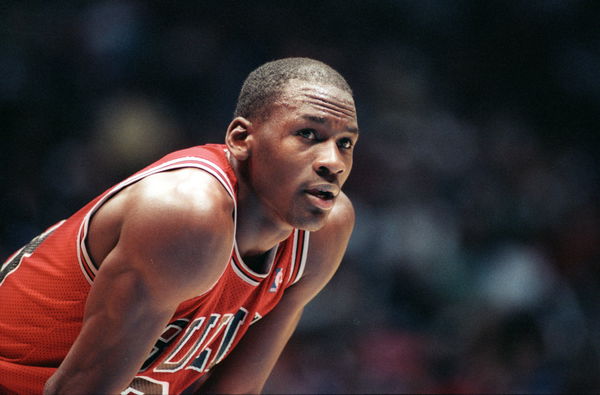 ---
---
No matter what, Michael Jordan seems like the one player who would always go unbeatable when challenged to a one-on-one. Winning six consecutive NBA championships and piling up tons of other accolades seemed enough to back this argument. However, that wasn't the case when he had to play against Eric Barber, a young star who was born with scoliosis and completely lost his legs at the age of 3.
ADVERTISEMENT
Article continues below this ad
In 1987, Eric Barber was just 16 years old and already showing potential to be a Paralympian. He started off playing the game in Chicago, his hometown. Despite losing his functional legs, Barber continued to play basketball on a wheelchair, which was something his mentor Bob Trotter introduced him to when he was in rehab at age 13.
So, when Barber requested an 80s television show to get MJ to play one-on-one with him, the Chicago Bulls legend was a complete sport and agreed to it. The only catch was that they both had to play in the wheelchair. Still, MJ did not back out and was down to play.
ADVERTISEMENT
Article continues below this ad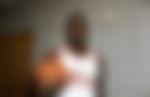 WATCH THIS STORY: Kobe Bryant calling Michael Jordan his Big Brother, Reggie Miller and His Black Jesus Story & Other Favorite Moments From 'The Last Dance'
Did Michael Jordan find his way around with the Wheelchair?
Before the game tipped off, Barber showed some confidence and talked strategy."Pretty much just to go around him. Keep him off balance. Shoot from like 15 feet," he said.
Of course, Jordan was not one to back down and had to comment. "He's not scaring me at all. He can talk trash on TV but we're going to go at it when we're on the court," he responded. But once the game began, MJ clearly looked like he was struggling. Barber used this to his advantage and ended up with a 16-4 lead over him.
ADVERTISEMENT
Article continues below this ad
But this is Jordan we are talking about. He finally got the hang of it a little and showed some fight when he dropped five shots in a row. However, the match ended in Eric's favor with a final score of 20-14.
(1987) MJ accepts Eric Barber's challenge to play 1-v-1 in wheelchair basketball for the NBC show Sports Fantasy. Barber would go on to earn 2 bronze medals for the US Paralympic wheelchair bball teams. #JumpmanHistory pic.twitter.com/csnFmmDaT8

— Jumpman History (@HistoryJumpman) September 5, 2021
ADVERTISEMENT
Article continues below this ad
Although MJ's movements were initially sloppy, it was evident that he did pick up the sport eventually. Of course, not as good as Eric, who had spent so many years mastering the game on a wheelchair. But you can really see Jordan's competitive spirit even in this and when he congratulated the teen at the end of the game, it highlighted his sportsmanship as well.