Legendary Coach George Karl Takes a Jab at Lakers' Carmelo Anthony for His Defensive Shortcomings
Published 08/10/2021, 1:30 AM EDT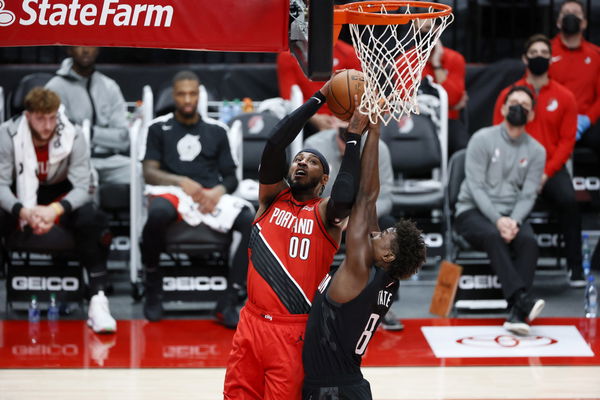 ---
---
Better late than never, Carmelo Anthony has realized. After not adding a single NBA championship to his resume, that's all that's on his mind right now, and maybe joining the Los Angeles Lakers is his last and best possible shot at it. While Melo is dreaming about the best-case scenario, his former coach, George Karl, just hit him with a reality check from back in the day during their time with the Denver Nuggets. And it's not very pleasant.
ADVERTISEMENT
Article continues below this ad
Winning a championship is one thing that has kept Carmelo Anthony going
It took about 20 years for the world of NBA to bless us with the news that we all received this offseason. i.e. LeBron James and Carmelo Anthony, teaming up and hustling to win a title. The two are from the same NBA Draft class of 2003, in which Bron was the No. 1 overall pick by the Cleveland Cavaliers, and Melo was the third overall pick by the Denver Nuggets.
ADVERTISEMENT
Article continues below this ad
Apart from being colleagues, the two have shared a friendship that makes their reunion an even bigger celebration. However, fans are looking to witness their chemistry on the court and whether they can win a championship together or not. With Russell Westbrook also in the mix with Anthony Davis and other veteran stars, the Lakers hold a good chance in doing so.
Recently, Carmelo revealed that not winning a title is something that has bothered him a lot. He stated, "This is the one thing I am missing. This is the one thing that keeps me up at night, that motivates me because I don't have it."
WATCH THIS STORY: The Weirdest Things Michael Jordan, Carmelo Anthony & Other NBA Players Have Bought
Former coach George Karl mocks Melo
For those who don't remember, Melo's journey when he joined the Denver Nuggets had some mixed reviews. Although he was a great scorer, they often criticized his poor defense. And when he departed from the Nuggets, fans were furious that a superstar like him kicked them to the curb and left to join the Knicks.
Their hatred was clearer than ever when he faced Denver after joining the Blazers. The crowd booed him and Melo wasn't anything but disappointed after all that he had done for them.
ADVERTISEMENT
Article continues below this ad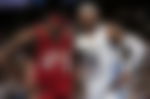 His coach at the time, George Karl, jokingly mocked Melo's recent comments about wanting a title and wrote on Twitter, "And it kept our coaching staff up at night a decade ago when we were stressing the importance of team play and defense!"
ADVERTISEMENT
Article continues below this ad
Whether he said it as friendly banter or seriously is up for debate, but it still is the past. Melo has much more experience now. The Lakers certainly saw something in him to bring him on board and the way this franchise is building its roster, other teams should be extremely worried. Maybe Melo's dream of winning a championship will finally come true.