'Legendary Concept': Warriors' Steph Curry Chimes in on LeBron James' Space Jam 2
Published 04/05/2021, 2:54 AM EDT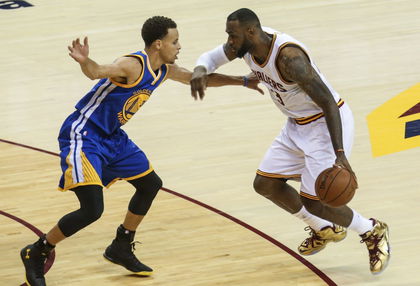 ---
---
The new trailer for Space Jam 2, starring Lakers' star LeBron James, is out now. The sequel to the incredibly popular movie from 1996, this movie sees LeBron James carry the torch for Michael Jordan as the star of the franchise.
ADVERTISEMENT
Article continues below this ad
The project has been in the works for a while and was part of the reason James joined the LA Lakers. And now, Steph Curry gives his take on the new movie.
Steph Curry talks Space Jam 2
ADVERTISEMENT
Article continues below this ad
Golden State Warriors' Steph Curry recently spoke about the new trailer for Space Jam 2. He shared that he is excited about the movie and looking forward to seeing it.
Furthermore, he noted how big a fan he was of the original movie. When it came to the question of which cast was better, Curry remained diplomatic about the subject.
"It's going to be great. It's a legendary concept, Space Jam one and then LeBron (James) bringing it back, so that's going to be dope. I am going to watch it. I'm excited to see it like everybody else. I haven't thought too much about the cast, so I don't have anything for you there."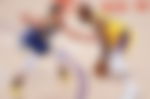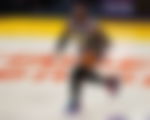 Steph Curry's excitement for the movie is understandable. Not only is it a chance to watch a modern-day version of the original movie from 1996, but also seeing his compatriot LeBron James would be exciting.
James has established himself as the defining player of his generation, so his being the lead made sense. Furthermore, Steph's close friend and backcourt partner Klay Thompson also has a role to play in the movie.
LeBron James worked hard for Space Jam 2
LeBron James has been very excited about this project and gotten some high-profile names to be in the movie. NBA stars such as Anthony Davis, Damian Lillard, and Klay Thompson have roles in the movie.
ADVERTISEMENT
Article continues below this ad
One of the reasons James decided to join the Lakers was because he needed to be in LA in order to complete the project, as commuting from different cities would have been a bigger challenge.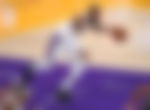 ADVERTISEMENT
Article continues below this ad
Are you excited for Space Jam 2? There are many fans who absolutely loved the first rendition with Michael Jordan. The sequel gives a new generation to witness the magic of this concept. And it also allows older generations to relive it through new eyes in a great endeavor.